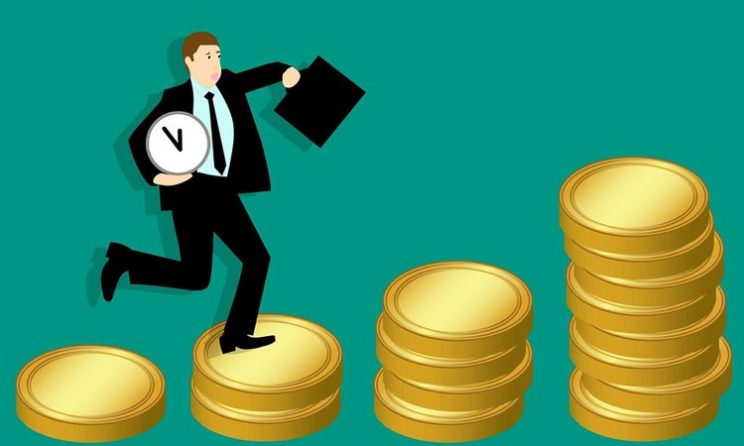 This year has been one of the worst ones for cryptocurrencies. If you have invested in any crypto in early November 2017 and exited in December, then you were probably the luckiest bunch of people. Last year the cryptos went crazy, it was perhaps the best phase crypto had ever seen in their lifetime.
The bull run came to an abrupt halt in December 2017, and since then we are just seeing a severe correction. Bitcoin has always topped the list in terms of popularity in Crypto market. But Bitcoin has been severely underperforming. Not only Bitcoin but all altcoins. Crypto market is low and it's time to make a long-term stand.
Altcoins, any alternative to Bitcoin, is going to be the new generation crypto. It will not be wrong  to say that Bitcoin is "over-hyped." No wonder it saw a severe correction this year. Although all crypto's faced the correction, Bitcoin faced a major one.
But investment is all about the future. Altcoins are going to be apparently performing better than Bitcoin in near future. Keeping this in mind we have formed a list of top 5 altcoins, which should be in your watchlist for 2019. The next year, just a few months away will be better than 2018, because of the Business cycle.
Critical Analysis on Cryptocurrency Market
According to the business cycle hypothesis, what goes down comes up. There are 3 steps in a Business cycle – bull phase, depression phase, and recovery phase. 2017 was a bull phase for cryptocurrency market and 2018 is a depression phase. So, it's most probable that altcoins or the crypto market will be in a recovery phase. Thus you should now prepare your watchlist and start investing as soon as possible in altcoins, which are gaining popularity all across the globe based on the purpose they are going to serve in future.
Want to invest in Cryptocurrencies? Then altcoins are the best bet. Bitcoin is a risky bet considering the Criticism it is facing across the globe.
Top 5 Altcoins to keep an eye upon:-
With the global focus shifting towards digital mode Payment, altcoins is a strong contender and has a very bright future. So let's see a list of best altcoins.
1. Ethereum
Ethereum is currently ranked 2 among cryptocurrencies. The CEO said in an interview that the correction in price this year was mainly because of the failure in networks. But most crypto-based analyst has predicted that there has a long way to go and it will recover all loss in the upcoming years.
2. Tron (TRX)
Tron has grown massively since its launch. It is one ERC20 to launch MainNet. Not to forget Tron has acquired BitTorrent, the largest torrent downloader, which gives Tron a potential future. Thus you should keep an eye on Tron, it one of the best altcoins pick.
3. Ripple (XRP)
Launched by Ripple Lab Inc. in the USA, Ripple has been functioning and growing exceptionally well. It is an open source podium. It functions in various sectors like foreign exchange, insurance, fiat trading. XRP, third best altcoins pick was launched with a mission to solve problems of various companies. They want to cut cross-border functioning and currency exchange taxes. Thus it has a strong fundamental. And a company which is fundamentally strong has a very bright future.
4. Litecoin (LTC)
Litecoin is the seventh largest cryptocurrency in terms of market capitalization. It is the oldest fundamental altcoin. The mining limit of Litecoin is 81 million which is almost 3 times that of Bitcoins. Thus we are quite sure that it will surge in 2019.
5. EOS
Maybe you are listening to this altcoins' name for the first time. But don't think that it is anything smaller than others. It is just like ethereum and is subscribed by millions. It is faster than ethereum and fifth largest cryptocurrency in terms of market capitalization.