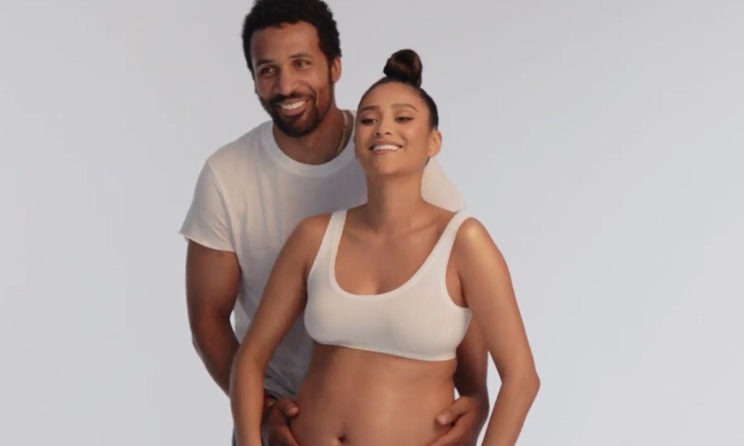 The 32-year-old, "Pretty Little Liars" and "You" star actress Shay Mitchell announced her pregnancy news on Friday, six months after sharing her miscarriage news last year.
Showing off her baby bump, the actress posted a photo on Instagram with a caption that said, "Does this mean I'm allowed to drive in the car pool lane at all times now?"
Also, through a video post on her YouTube channel which was titled "Guess Who's Preggers," the actress revealed this thrilling news. The video comprises of her where she shared all of her feelings regarding her pregnancy such as about being pregnant, a maternity photo shoot, doctor appointments and her Canadian actor boyfriend, Matte Babel.
Mitchell wrote on her channel, "It's kind of surreal processing the fact that another human is growing inside of you,"
She further wrote, "It's exciting, nerve-racking, difficult and emotional all at the same time. Everyone waits for the right time to make the announcement and for me, it wasn't until I couldn't hide it anymore and was tired of wearing oversized sweatshirts. We're beyond excited and looking forward to starting a family. I've learned so much about myself and parenthood over the past 6 months, and feel like I haven't even scratched the surface! It's going to be a wild ride!!"
However, Mitchell did not clarify that when the baby is due. On the other hand, many of her former co-stars were very quick to offer their congratulations.
Troian Bellisario commented on Mitchell's Instagram announcement, "YAS queen. I am so excited to be a mama with you and welcome this beautiful babe to the world!"
Janel Parrish, who also appeared with Mitchell and Bellisario on PLL, said, "Congrats gorgeous!"
Sasha Pieterse Sheaffer, on the other hand, took to her own Instagram Story to congratulate Mitchell by saying "Stunning. Congratulations beautiful mama."
Kylie Bunbury said, "Congratulations!!!! wow! So happy for you Shay!" while Olivia Munn o the other hand shared a comment with a number of sparkling heart emojis.
In the month of January, the actress revealed that she had a miscarriage in the year 2018.
She wrote alongside a sonogram photo on her Instagram stories with a broken heart emoji, "We all have to deal with various struggles and challenges in life,"
She then further added, "The support and affection that so many of you show me lifts me up during even my darkest days, one of which happened last year after I miscarried and lost the child of my hopes and dreams."
"In the spirit of the new year, I think that we need to remember that we are all on this journey together — in good times and bad — and to remind ourselves that we seldom really know or understand the struggles and hardships that other people are going through,"
But now, Mitchell has been moved on and is all happy and excited to welcome this new cute member of the family. She has also announced that this week she's adding diaper bags as well as other baby-related items to her travel accessories line, Beis.