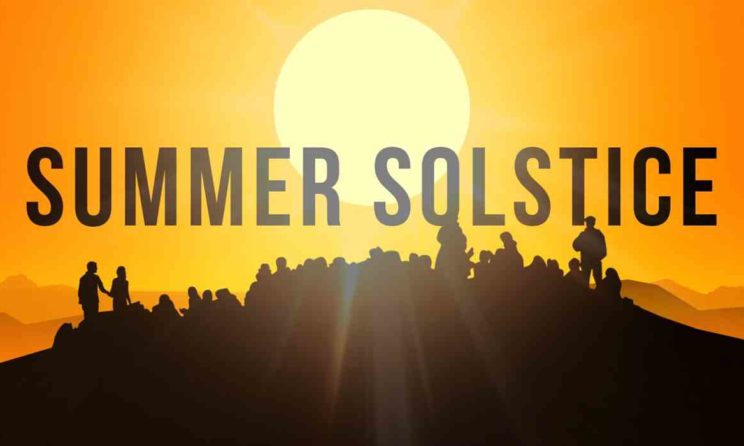 Summer Solstice 2019: Solstice takes place two times in a year, and the happening of the summer and winter solstices marks the longest as well as the shortest two days of the year, respectively. The term Solstice is derived from the Latin words: sol and sistere which means "Sun" and "to stand still", respectively.
The summer solstice is also known as midsummer and it takes place when the sun is directly over the Tropic of Cancer, or 23.5 degrees north latitude.  It occurs when one of the Earth's poles has its extreme tilt toward the Sun.
Today, June 21, is marking the summer solstice for anyone living north of the equator. Talking in the Astrological terms, the mark of the summer season is not just relevant to Cancers. The 2019 summer solstice is also going to affect the love lives of all zodiac signs.
Here's what you can expect to experience, and how best to prepare for the adjustment as per to your zodiac signs.
Here Is How Summer Solstice 2019 Affect In Your Love Life
Aries
This summer solstice you will feel to spend your time in your personal space and want to enjoy and feel your time at home. You will also think about setting a stage where you can think about a great romantic future.
Taurus
If you are not in any relationship then it's the best time for you to start it as summer solstice will bring all such romantic emotional state in your life that you won't stop thinking about someone that you like or love.
Gemini
This is the best time for you to give more consideration to what you have right now and cherish it what's important to you. Give more time to your love and see the best thing coming for you.
Cancer
Well, your birth month is here so this is your best time to put your needs at first and emphasize on it more. Don't think about others too much and also don't put others at first. This is your time to shine so just be what you are and focus on you more than the others.
Leo
Your romantic fantasy dreams seem to be coming true just spend a little time involved more intimate self-love. Also, make sure to give your imagination some exercise.
Virgo
The time seems to be very perfect for you to start a romantic relationship and if you are already in relationships that you are going to experience your best love life moments that you can ever imagine.
Libra
You are going to get great attention in your love life and will have the best time that you were waiting for long. Just go with the flow and enjoy your best time with your partner.
Scorpio
During this period you are going to feel something new and wanted to add some spice in your love life. This is your best time to add on some amazing exotic moments by changing your daily routine and adding a new one to it.
Sagittarius
This is your time to think deeply about your needs and wants. Differentiate both of them and then think about want you really want in your love life and what is most important. Give yourself the time and space in order to consider this.
Capricorn
This is your time to grow closer in your relationship or else to let it go if it is in your mind. Commitment is also going on in your mind so think wisely and twice before making any decision.
Aquarius
This is your time to consider and anticipate your routine in your love life. Change the direction of it wherever you want it to go and make it all together.
Pisces
Passion, pleasure, and romance are all there in your card, so enjoy your best time with your love partner and let yourself move in the flow which will take you to the next level of happiness.