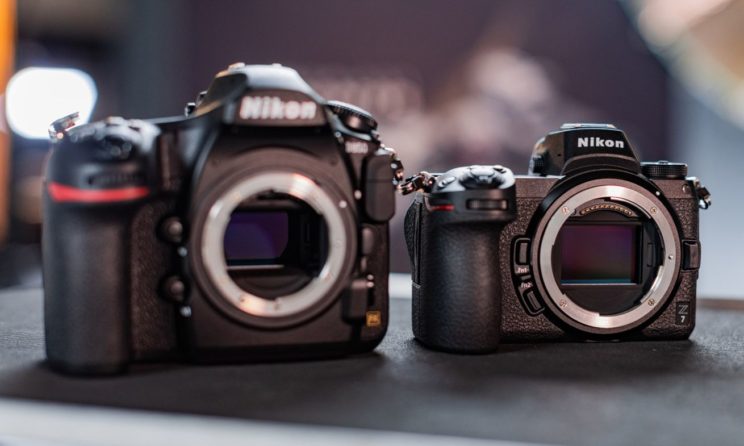 Nikon Z6 vs Nikon Z7: Mirrorless cameras have evolved a lot in the last few years. Nikon is practically one of the best camera makers around the world. It has been famous for its high-quality DSLRs and cameras. They have lately started manufacturing mirrorless cameras. Currently, there are only two mirrorless cameras by Nikon. So you have to choose between Nikon Z6 and Z7. But it is very confusing for a person to choose the best device with the comparison. Hence, we have completed me up with a detailed comparison of Nikon Z6 vs Nikon Z7 to find out the best mirrorless camera.
Nikon Z6 vs Nikon Z7
Both Z6 and Z7 are full-frame mirrorless cameras with sensors. Z7 has more advantage because of the higher megapixels. Nikon Z7 can capture higher resolution pictures because of the 45.7 MP sensor. It is similar to the company's famous D850 DSLR. It is almost twice to the resolution of what Z6 can Capture. Hence, Z7 is a good option for capturing detailed pictures. Moreover, users can crop the images to a great extent without losing out on quality.
Z6 cannot capture many detailed images because of the low resolution. However, it must be noted that higher resolution is not always suitable for capturing great images. There are hundreds of examples where low MP cameras have defeated the one with high MP. Low megapixel is favourable for low light intensity photography. This is because Z6 can put ISO higher without making much noise. Hence, Z6 is a great choice for night photography.
Speed
Both Nikon Z6 and Z7 can capture images at a competitive speed. The rate is similar to most other full-frame devices available in the same range. Having low resolution, Z6 is fastest among all the cameras. It cam captures 12 frames per second in a high-speed mode which restricts some options. However, it continuously remains in focus and captures full resolution pictures. However, the rate drops down to 5.5 frames per second while capturing live views.
Nikon Z7 is not capable of capturing images at such a fast rate because of the 45 MP resolution. However, it does give us a decent speed of 9 frames per second. However, the great thing is that it has the same 5.5 frames per second rate in live view mode.
Autofocus
The 493 autofocus gives Nikon z7 an edge over Z6. It can capture great autofocus images. However, greater autofocus doesn't necessarily mean that the camera can capture better pictures. The less intense autofocus of Z6 makes it extremely suitable for low light photography. Z6 requires very less light compared to z7 in or to enable autofocus. Therefore, Nikon Z6 is better in this category because of the wide variety of photographs that it can take in different conditions.
Video
Both Nikon Z6 and Z7 are of capable of capturing 4K videos. The low pixel count helps Z6 and capturing better videos compared to the pricier camera. These mirrorless cameras have a better specification on paper compared to the DSLRs in terms of videos.
Nikon Z6 vs Nikon Z7: Conclusion
Both the mirrorless cameras are equally amazing and have got a lot of features. They are cheaper than DSLRs but have equal photography tools. In our comparison of Nikon Z6 vs Nikon Z7, we found out that Nikon Z6 is a better choice. This is mainly because of the fact that it is cheaper compared to Z7 and has almost the same features. So why pay more to get the same features on Z7? Besides, Nikon Z6 is even better for low light photography and therefore, we choose it as the best mirrorless camera from Nikon.