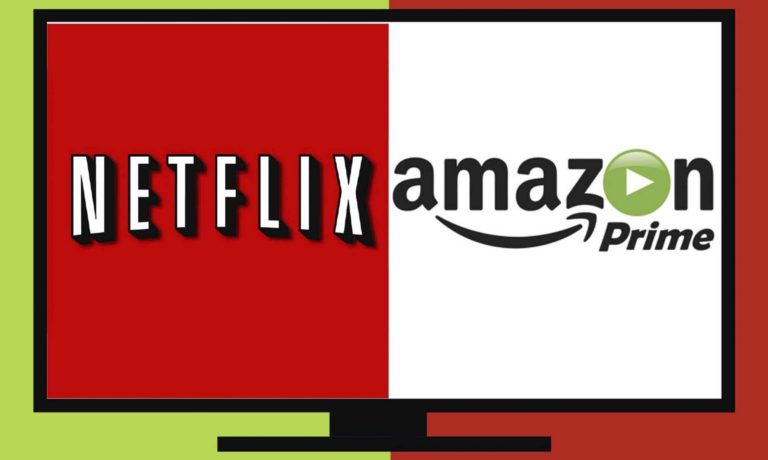 Netflix vs Amazon Prime: The online movies and TV shows industry has boomed in the recent few years. According to a survey, then the user base of online streamers have surpassed the number of cable viewers in a first. There is a huge competition between the companies for providing the best service to the streamers. This is a huge gain for the society as such because the quality of original videos and TV shows has gone up enormously. Netflix and Amazon Prime are the two most popular names in this sector. Hence, we have compared Netflix vs Amazon Prime to find out the best movie and TV show streaming platform.
Netflix vs Amazon Prime
Pricing
This is perhaps one of the most important parameters of comparison. Both Amazon and Netflix provide a one-month free subscription to the new users. All you need to do is select the package you want it and then proceed to checkout. The money will not be deducted instantly but the package price will be detected after a month. However, users can cancel the prime subscription anytime they want.
The Prime package prices vary allot in both cases. Netflix offers two types of subscription packages depending upon the quality of the videos you want. On the other hand, Amazon Prime has a flat subscription package which can be purchased in monthly or yearly format. The Amazon Prime service is cheaper compared to Netflix, keeping in mind the fact that it also provides you with different services on the Amazon website.
Interface
Both Netflix and Amazon Prime user interface is quite good and similar. However, Netflix suffers some problem at the homepage because it fails to categorize everything in a clean manner. Amazon Prime has categorized everything in a proper manner of and it seems to have an upper hand. However, we found out that both Netflix and Amazon Prime does not have any artificial intelligence based mechanism which can provide adequate suggestion depending upon the browsing history.
Originals
This is the area which has to be kept in mind before choosing the best streaming service. There is no doubt that both Netflix and Amazon Prime have come out with some really great content in recent days. The original TV shows are extremely amazing on both the platforms and you will never regret going with any of these two services. Both the streaming platforms have great original TV shows which everyone will sure enjoy. However, Netflix has a more focused original TV show category.
Movies
There a wide range of movies available on both Netflix and Amazon Prime. You confined nearly all the popular Bollywood and Hollywood titles on both these platforms. However, the advantage of having a Netflix subscription is that you will get access to the original Netflix movies as well. This is a great advantage for all the users who love viewing something different from traditional Hollywood and Bollywood movies. Hence, Netflix would be a better choice if you want better movies collection.
Netflix vs Amazon Prime: Conclusion
In our comparison of Netflix vs Amazon Prime, we found out that Netflix is a better online streaming platform. There are many reasons to back this verdict. It has an upper hand over Amazon Prime in almost each and every parameter of comparison. The only difference is the wide range of additional features that you get with Amazon Prime subscription. However, that is not to be accounted because we have compared both the stream and platforms only on the basis of TV shows and movies. Hence, Netflix still has a prime position in the world of online streaming.