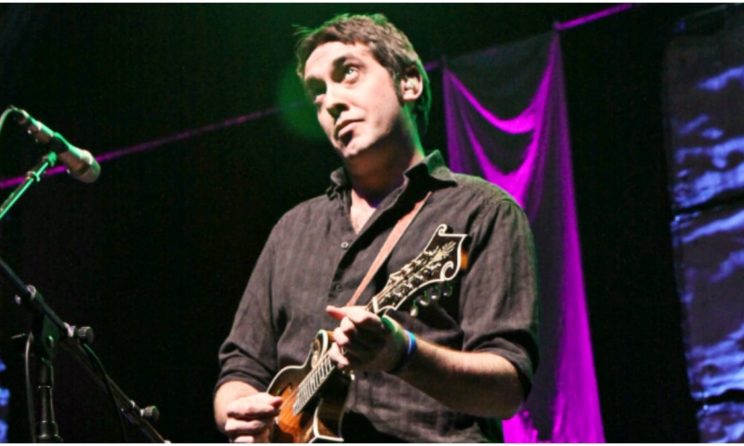 There have been the rumors buzzing around on social media of Jeff Austin's suicide but all that is not true, Jeff Austin is still alive.
The rumors came to an end after Jeff Austin released a statement in order to suppress rumor of his death, the much-loved singer announced the following statements on Facebook in order to confirm he is alive and not dead.
Austin on June 22 has released a statement on his Facebook page that read, "My friends… due to a medical emergency, I am unfortunately unable to play my sets next week at the ROMP music festival, Back Home Appalachian Arts & Music Festival, and Smoky Run Music Festival. Thanks for your understanding and continued support."
On the other hand, there is no explanation on what precisely happened to the bluegrass legend to cause this "medical emergency."
Jeff Austin, a native of Arlington Heights, Illinois, is a mandolinist and singer who is well known for being a part of the Yonder Mountain String Band. He had been the subject of rumors that started on the night of June 21.
Since the year 2014, Austin has been building his own solo career after leaving the Yonder Mountain String Band. On 10 February 2015, Jeff Austin also released his solo debut album on Yep Roc Records. The project was titled The Simple Truth, that features the likes of Cody Dickinson, the Royal Horns, Todd Snider, Jennifer Hartswick and many more also including Jeff's touring band – Danny Barnes, Ross Martin, and Eric Thorin.
At the time of departing from the Yonder Mountain String Band, the rest of the band said in a statement that they were in "full support" of Austin's solo determinations. Previous to his parting, Austin had been absent from a lot of the band's shows but it was due to the birth of his daughter.
Austin, in a July 2018 interview with Westword spoke about his family by stating that, "Yes. I have three kids. I took a break from touring with Yonder Mountain in 2014 when my daughter was born. You make a lot of wrong decisions and some right ones. And the most right decision I ever made was to stay at home with my newly born little girl. I didn't grow up with a father, so I thought I should stay home and be a dad."
For those who don't know Jeff, he is a mandolinist as well as a singer popularly known for being a part of the Yonder Mountain String Band. Even though he was born in Arlington Heights but he grew up in Elk Grove, Illinois and go to Rolling Meadows High School. In his early career, Jeff Austin released a full-length studio album in March 2004 with Chris Castino (The Big Wu) named as Songs from the Tin Shed.
Austin also recorded Rex which is a live album under the band name Grateful Grass in February 2006. The album also featured various great musicians such as Keller Williams and Keith Moseley (The String Cheese Incident). In the year 2013, Austin also contributed to the theme music as well as concluding credits to the documentary, I Know That Voice.