Friendship Day 2021 Significance, Dates, History, Quotes, Wishes: Friendship Day is a special day for celebrating friendship which is fully dedicated to your friends who are always there for you to support, make you laugh, guiding you, and much more. Life without a true friend is incomplete and if you have that special friend in your life then you are really blessed to have them.
What is Friendship Day and why is it Celebrated?
This special day is about hanging out, spending the best of your time with them, and sharing a good laugh and memories together, and so on. The day is also one of the best ways to thank that special and true friend in your life who was always there for you no matter it was a good or bad time.
History of Friendship Day
The idea of a World Friendship Day was first proposed by Dr. Ramon Artemio Bracho on 20 July 1958 for the duration of dinner in Puerto Pinasco with his friends, it is a town on the River Paraguay which around 200 miles north of Asuncion, Paraguay.
After which the first World Friendship Day was proposed for 30 July in 1958, by the World Friendship Crusade. Later, the General Assembly of the United Nations declared 30 July as official International Friendship Day on 27 April 2011.
Friendship Day is celebrated all around the world however on different dates in different countries such as India celebrates Friendship Day on the first Sunday of August and in Oberlin, Ohio, Friendship Day is celebrated every year on 8 April. 
Here is the list of Dates on which Friendship Day is celebrated every year in different countries:
Argentina: 20 July
Bolivia: 23 July
Brazil: 20 July
Colombia: Second Saturday of March
Ecuador: 14 July
Estonia: 14 July
Finland: 30 July
India: First Sunday of August
Malaysia: First Sunday of August
Mexico: 14 July
Pakistan: 19 July
Spain: 20 July
Uruguay: 20 July
United States: 15 February
Venezuela: 14 July
How to Celebrate Friendship Day?
Friendship Band or Bracelet
Gift your friend this beautiful friendship band and bracelet. If you want you can also customize your bracelet by making a custom made band or bracelet with a small sweet note in your handwriting which he/she can wear day to day.
Go Out for Movies
You must be planning for an upcoming movie, so call your friend and tell him/her to come along with you and after watching the movie you can also go out and hang around in both of your favorite places.
Flower Bouquet
If you have any female friend, then you must opt for flowers because flowers are a common present but work everywhere.  Choose the favorite flowers of your friend or else pick only those that lasted longer than a week and see how this gift will go perfect in this situation.
Custom Photo Prints
Collect the favorite photos of you and your friend and customize it as per to your preference. Find the perfect frame of it or else you can create it on your own and attach the customized photo that you have made. You friend will definitely going to love it.
Keep the Spirit of Friendship Day All The Year
Don't just celebrate your friendship for one day, keep the spirit of friendship day all year and always make them feel that they are the best and what they really are in your life. Enjoy every moment with them no matter what day it is.
Friendship Day 2021 Wishes & Quotes
f roses were black and violets were brownish,
My love for you'd never be discovered,
But roses are red and
Violets are blue,
All I wish to say is Happy Friendship Day to you!
I shall always be here for you no matter how far we claim because I understand that ultimately,
you may always be here for me.
Thank you for helping me out when I needed you the most. Wishing you a very Happy Friendship Day. Your elegance and cheerful character are an inspiration for me personally.
A single rose can be my backyard,
one friend, my world.
Happy Friendship Day!
t's the freedom of friendship would be to speak crap,
and have this crap respected.
Happy Friendship Day!
Friendship Day Quotes And Wishes For Best Friends
Do not walk in front of me I may not follow, do not walk behind me that I might not lead, just walk beside me and be my friend.
I cannot even imagine where I would be today were it not for that handful of friends who have given me a heart filled with joy. Let us face it, friends make life much more enjoyable. #TrueFriends
If somebody SERIOUSLY wants to be a part of your daily life, then they are going to SERIOUSLY make an attempt to maintain your lifetime!
Fish said to water: you won't notice my tears because I'm at the water. Water responded: But, I can feel your tears because you are in my heart. That's FRIENDSHIP!
You understand my past, you understand my present and you believe in my future. So I promise to be with you in all days and days to come.
FRIENDSHIP is a sim, which has no activation fees. Free incoming and outgoing with roaming all around the world and it's validity NEVER END.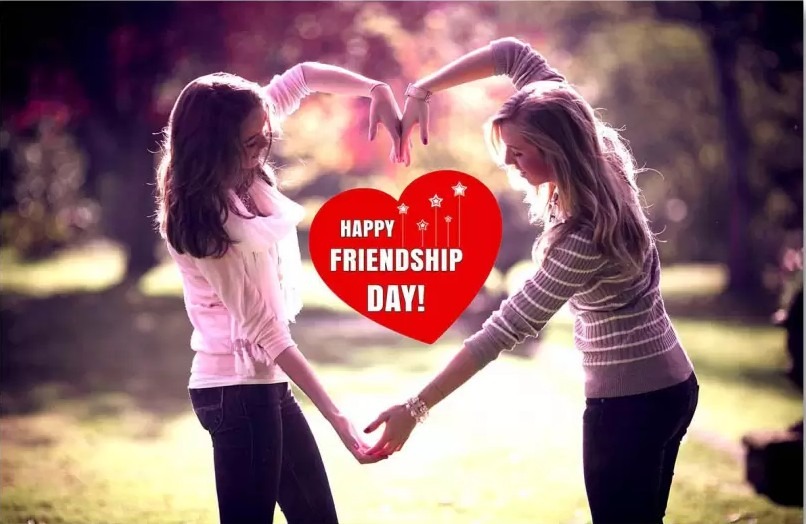 Friendship Day 2021 Wishes & Quotes For Boyfriend and Girlfriend
A friend is someone who reaches out for your hand…and touches your heart."
happy friendship day 2021
For my sweet girlfriend, I send you all my love to make your day brighter and happier. You are a good friend and I wish our friendship grows stronger with time." Happy friendship day 2021 with love!
Your love has filled my life with much happier moments of celebrating together. My friendship with you grew with time and turned into this sweet love relationship we cherish together." happy friendship day 2021 with love!
A Good Friendship Stands The Test Of Time.
It Is Unbreakable In Spite Of The Seasons That Life Presents.
My Friend And Am So Glad To Have You.
Happy friendship day 2021!
Friends are the mirror of your life to which you can't hide anything. Never leave the side of your friend because he is always with you. Wish You a Very Happy friendship day 2021!