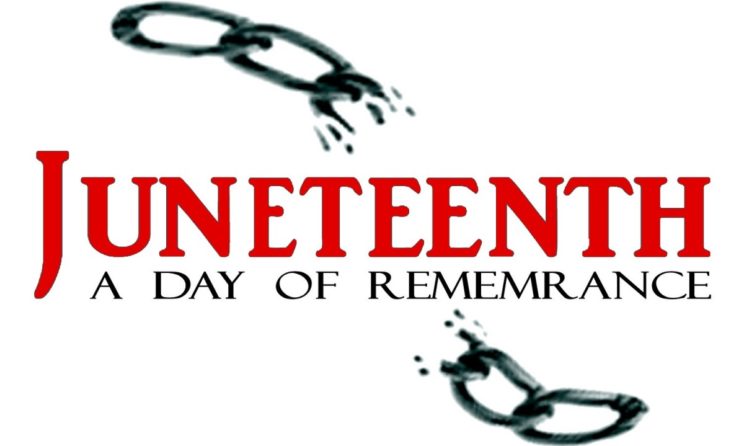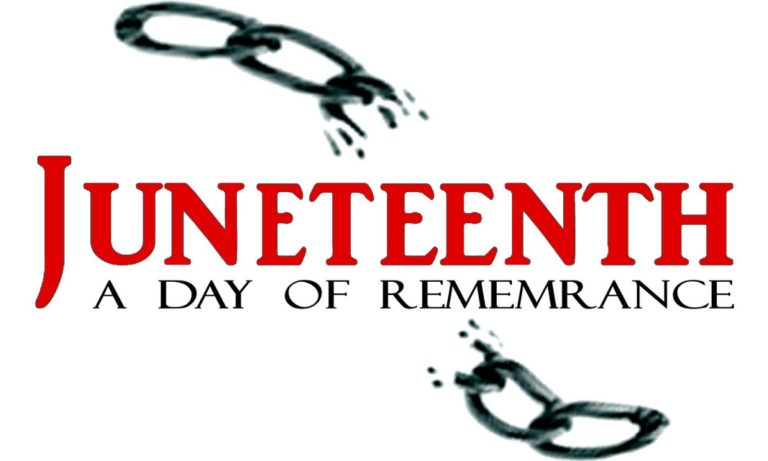 What is Juneteenth And Why It Is Celebrated: Juneteenth is an American holiday that commemorates June 19, 1865. On this same day in 1865, the pronouncement of the elimination of slavery in the U.S. states of Texas was declared. Also more commonly the day marks the liberation of enslaved African Americans all over the former Confederate States of America.
What is Juneteenth or Juneteenth Independence Day?
The day is also known as Juneteenth Independence Day or Freedom Day. The name Juneteenth signifies the blend of "June" and "nineteenth", the date of its celebration. Juneteenth is acknowledged as a state holiday or special day of observance in a total of 45 states.
"We shall demonstrate once again that in this great, inventive land man's idlest dreams are but the blueprints and mockups of emerging realities, technologies, and poems. Here in the fashion of our pioneer forefathers, who confronted the mysteries of wilderness, mountain, and prairie with crude tools and a self-generating imagination, we are committed to facing with courage the enormous task of imposing an ever more humane order upon this bewilderingly diversified and constantly changing society. Committed we are to maintaining its creative momentum." ― Ralph Ellison, Juneteenth
When is Juneteenth this year?
Juneteenth is held every year and this year in 2021, the day is going to be celebrated on Wednesday, 19 June 2021.
Why Juneteenth is Celebrated?
According to the official website of the historical event, Juneteenth is the oldest nationally observed commemoration of the ending of slavery in the USA. Other than marking the pivotal date of significance in American History, Juneteenth also serves as the opportunity for African Americans to cherish their culture and heritage. Juneteenth also known as Freedom Day, commemorates the enforced end of slavery in Galveston on June 19, 1865. The Holiday celebrates freeing the last enslaved people in the United States of America.
History of Juneteenth
Slavery in the United States was traced back to the 16th century when the Spanish explorers carried African slaves along with them to the New World. It lasted up to the Emancipation Proclamation approached into effect on January 1, 1863. On that date, Texas was mainly controlled by forces rebellious for the Confederate States, which opposed the elimination of slavery.
On June 19, 1865, Union soldiers reached to take control of Texas and put in force the liberation of slaves in the state. In Galveston, Texas, the newly unbounded slaves organized large public festivities and therefore placed the base for future Juneteenth undertakings and events.
What is the Symbol of the Juneteenth flag?
The Juneteenth flag comprises of a rectangle shape where the lower part of the rectangle is red as well as the upper part of the flag is blue in color and it has a solid white, five-pointed star in its center. The star is also enclosed by a white shape of a 12-pointed star. The Juneteenth flag is frequently exhibited with the United States flag in order to represent that slavery is illegal.
How Juneteenth is Celebrated?
In the present day, the day is observed primarily in local celebrations. The traditions on the day consist of public readings of the Emancipation Proclamation, singing traditional songs like "Swing Low, Sweet Chariot" and "Lift Every Voice and Sing", as well as reading of works which are documented by noted African-American writers such as Ralph Ellison and Maya Angelou.
The celebrations of the day may comprise of rodeos, street fairs, cookouts, family reunions, park parties, Baseball games, Pot luck outdoor cookouts, barbecues or picnics, Workplace lunches, Rodeos, Neighbourhood or block parties, Community flag-raising ceremonies, historical re-enactments, or Miss Juneteenth competitions. The Mascogos, who are the descendants of Black Seminoles, of Coahuila, Mexico also celebrates the day with great enthusiasm.
Some people at their workplace also decorate their conference rooms or corridors as well as their neighborhood and yards along with Juneteenth banners, yard signs and also raise the flags in order to spread awareness of the event.
Juneteenth 2021 Quotes, Wishes & Sayings
"Struggle is a never-ending process. Freedom is never really won, you earn it and win it in every generation."- Coretta Scott King, human rights activist and leader.
. "My people have a country of their own to go to if they choose… Africa… but, this America belongs to them just as much as it does to any of the white race… in some ways even more so because they gave the sweat of their brow and their blood in slavery so that many parts of America could become prosperous and recognized in the world. " – Josephine Baker, legendary entertainer and activist.
"Every year we must remind successive generations that this event triggered a series of events that one by one defines the challenges and responsibilities of successive generations. That's why we need this holiday." –  Al Edwards, Texas Democratic Representative.
"Now I've been free, I know what dreadful condition slavery is. I have seen hundreds of escaped slaves, but I never saw one who was willing to go back and be a slave." – Harriet Tubman, writer, and civil rights activist.
"Anytime anyone is enslaved, or in any way deprived of his liberty, if that person is a human being, as far as I am concerned he is justified to resort to whatever methods necessary to bring about his liberty again." – Malcolm X, a renowned human rights activist.
"Hold those things that tell your history and protect them. During slavery, who was able to read or write or keep anything? The ability to have somebody to tell your story to is so important. It says: 'I was here. I may be sold tomorrow. But you know I was here.'"- Maya Angelou, literary icon and activist.
Final Verdict
Juneteenth is also known as Freedom Day, Jubilee Day, Liberation Day, and Emancipation Day. it is the combination of "June" and and "nineteenth," in honor of June 19, 1865, When Maj. Gen. Gordon Granger came to Galveston, Texas, to notify to resisting community that President Abraham Lincoln 2 years earlier had freed the slaves and to press locals to comply with his directive.  It is the day to celebrate the end of racial slavery in the USA and time to reflect on what Freedom means today.