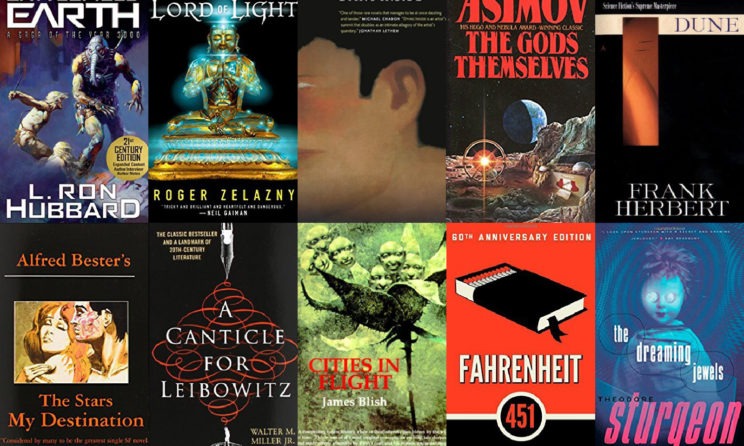 Best Science Fiction Books: Science fiction movie are always great to watch, no matter how many times you will watch, it would still amaze you. But do you know, most of the ideas for these sci-fi movies comes from great sci-fi novels. And therefore we believe that there are some potential science fiction novels which might end up in big screens. So, with the help of this article, we are going to provide you the top best sci-fi based novels so that you can read it before it turns out into movies or TV series.
Autonomous By Annalee Newitz
This amazing novel was penned by Annalee Newitz, in the year 2017. The story revolves around scientist-turned-pirate Jack, whose making great efforts to bring patented medicine to the people who are in need. But the story takes the turn when one of the drugs he copies turns out to have deadly side effects.
Gateway By Frederik Pohl
Gateway revolves around mankind's efforts in order to explore an alien space station that has been discovered in a hollow asteroid, and then it goes on to learn how to use the technology it carries within it. It is the first novel in Frederik Pohl's award-winning Heechee saga.
Paper Girls By Brian K. Vaughan and Cliff Chiang
This amazing novel series ran for 30 issues, which was debuted in the year 2015 and was concluded on July 2019. This sci-fi comic book series is written by Y: The Last Man scribe Brian K. Vaughan.
The storyline of the novel follows a group of 12-year-old girls who are involved in newspaper-delivering job but then it takes a bizarre twist when their small peaceful Cleveland town gets caught up in a war amongst rival groups of time-traveling invaders.
Snow Crash By Neal Stephenson
The Protagonist of the novel is Hiro, who is a part-time pizza delivery guy as well as a full-time hacker who is navigating a future world in which the government has conceded control to criminal organizations along with huge corporations. The story took a drastic turn when Hiro comes into possession of a dangerous data file, after which he finds himself at the center of a mystery with insinuations for both the real world as well as the Metaverse, a virtual-reality internet where coding skill is power.
3001: The Final Odyssey By Arthur C. Clarke
3001: The Final Odyssey is a 1997 science fiction novel written by British writer Arthur C. Clarke. This novel is the fourth as well as the final book in Clarke's Space Odyssey series.
The story also brings back the central character of 2001, Frank Poole, and carries on to discover the nature of humanity's foundation and relationship to the mysterious monoliths which were created by the even-more-mysterious space- and time-traversing beings known as the "Firstborn."
Hyperion By Dan Simmons
This mind-boggling and time-twisting saga from Dan Simmons is the best that you can ever read. The storyline of the novel revolves around a group of a total of seven people in the far-flung future who are selected for a journey to the mysterious Time Tombs on the planet named Hyperion in the middle of a galactic war.