Top 5 Best Horror Games: Well, what can be more thrilling than enjoying this year Halloween with amazing Horror Games. Isn't it sounding thrilling? Yes, it is, and therefore with the help of this article, we are going to provide you the best horror games to spook yourself with this Halloween. These Scary Games will make your Halloween more scary and spooky. So, without wasting any time let's get started….
Resident Evil 7
Resident Evil 7 is a survival horror game which has been developed and published by Capcom, released in January 2017. Resident Evil 7 has more action, horror, exploration and more as compared to Resident Evil 5 and Resident Evil 6.
The gameplay revolves around Ethan Winters searching for his wife in a run-down plantation occupied by a cannibal family, solving puzzles as well as fighting enemies. This is considered to be the first main series game to use the first-person view.
Platforms:
Windows, PlayStation 4, and Xbox One and Nintendo Switch (in Japan)
Pros:
It is frankly terrifying and has cosmological visuals with superb voice-acting as well as amazing sound design
Cons:
However, the plot is amazing but at some plot points it isn't as impactful as they should be and the VR experience can be upsetting.
Little Nightmares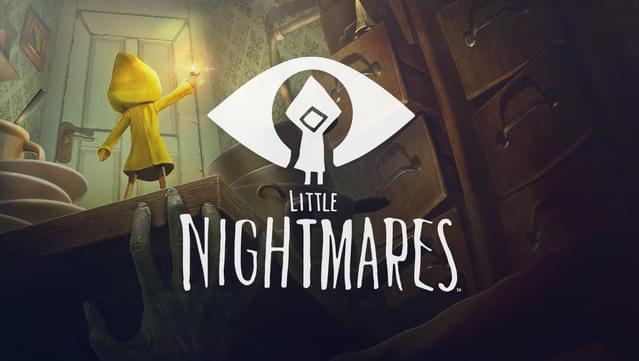 It is a puzzle-platformer horror adventure game which has been developed by Tarsier Studios as well as published by Bandai Namco Entertainment. Overall, the game has received positive reviews after its launch and a sequel of the game, named Little Nightmares II, has been announced for a 2020 release, which will feature Six and a new character called Mono.
Platforms:
PS4, Switch, Xbox One, PC
Pros:
The atmosphere of the game is very much thrilling and has great graphics along with amazing sound effects.
Cons:
The game has been criticized for its checkpoint system and a short length.
Bloodborne
This action role-playing game which has been developed by FromSoftware is played from a third-person perspective. The game is published by Sony Computer Entertainment especially for the PlayStation 4.
The game made its worldwide debut on March 2015. Bloodborne follows the Hunter, player's character, through the broken-down Gothic, Victorian era-inspired city of Yharnam, whose residents have been suffering from an abnormal blood-borne disease.
Eventually trying to find the source of the infection, the player's character undoes the city's fascinating mysteries while fighting beasts.
Platform:
PlayStation 4
Pros:
It's dark and moody feel gives a thrilling experience. It gives a satisfying action-game mechanics and has a smart level design.
Cons:
At some moment, it becomes frustrating.
The Evil Within 2
This third-person survival horror video game is being developed by Tango Gameworks as well as published by Bethesda Softworks.
The game is the sequel to the 2014 video game The Evil Within and made its worldwide debut in October 2017. The game generally received positive reviews and has been praised for its visuals, atmosphere, and gameplay.
Platforms:
Microsoft Windows, PlayStation 4 and Xbox One
Pros:
Its visuals are amazing and are genuinely terrifying. It has some really nerve-wracking moments and atmosphere. The gameplay is outstanding with hard-hitting combat.
Cons:
The storyline is completely not up to the mark along with some of the characters.
Dead by Daylight
It is an asymmetric survival horror game which was released on June 2016 and was developed by Behaviour Interactive. Initially, the Dead by Daylight was released on the Microsoft Windows operating system but later on, it was released on the PlayStation 4 and Xbox One home consoles in June 2017.
The game is fully played as a one versus four online multiplayer where one player plays the role of a savage killer, and on the other hand, the other four players play as survivors who are trying to escape the killer along with avoiding themselves to be caught and sacrificed to the Entity.
Platforms:
Xbox One, PS4, PC
Pros:
The gameplay is excellently asynchronous and powerful. With amazing sound effects, the game becomes more thrilling.
Cons:
The narrative is not up to the mark.