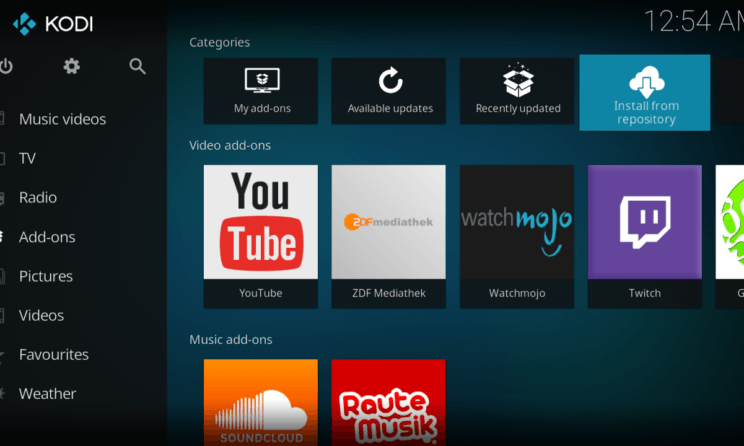 Kodi is a free media Centre application, available on many different operating systems, which allows people to consume streaming media. It is like a frame of an unfinished house. Kodi lovers are addicted to it. So here is a list of top 10 best Kodi addons.
Using Kodi you can stream live TV, sports, movies, TV series and many more things for free. It is available for all operating systems like Windows, Mac OS, Linux, Android, and IOS. there are thousands of Kodi addons which you can download from the official library. Here is a list of top 10 best Kodi addons.
Top 10 Best Kodi addons
1. Plex for Kodi
Plex has been considered as one of the major competitors for Kodi for quite some time now, but the launch of the official plex Kodi addon has changed the game completely for the users. Earlier, Plex for Kodi was available only for the premium subscribers. However, now it is available even for free uses.
On installing this Kodi addon you can access your Plex library with ease. Additionally, you get a channel library and live TV with the feature of DVR.
2. Pluto Tv
Pluto TV is another one in the list of best Kodi add-ons that offer free streaming services for movies and TV shows. The Pluto TV also allows you to access on-demand content from hundreds of channels, it is a trendsetter.
3. FilmOn Tv
FilmOn remains one of the most remarkable "cord cutting" Kodi addons. It was introduced recently to the list. Even though it's not the official repository, you can find it in the alternate repositories, like fusion. FilmOn allows you to access both live streamings as well as on-demand videos.
4. Vice
Vice has already gained a significant amount of popularity as one of the emerging media outlets. No wonder why it's version of Kodi addon became an instant hit among people for news consumption. The content and streams are informative and thought-provoking and also is available in the official repositories as well.
5. Smart Things Monitor
Samsung's smart things is an insightful-internet-of-things protocol that connects a range of devices from Smart Home Automation. As we are progressing towards the age of automation, it is no surprise that the Kodi add-ons like smart things are gaining popularity among the users. With SmartThings you can track device events and measure metrics like the battery and temperature warnings.
6. SpotiMC
Spotify needs no introduction when it comes to high-quality music streaming services. Perhaps one of the best Kodi addon you will find for streaming music. SpotiMc offers a sophisticated user interface and is very easy to install via a third-party repository.
7. NBC Sports Live Extra
If you are a sports lover then this is a Kodi addon for you. Stream live sports events using the NBC Sports live extra Kodi addon, ranging from football, tennis to basketball and much more.
8. SnagFilms
It is another video streaming source that is included in the list of Kodi addon recently. The content of snagfilms makes it a bit different from the other video streaming apps also it is quite easy to install.
9. PlayOn
It feels very sad at times that the Kodi does not allow us to stream Netflix Originals. With the PlayOn Kodi addon, you can stream Netflix original TV series like narcos and Crown on your Kodi device.
10. Steam Launcher
Last but not the least in the list of best Kodi add-ons, steam launcher allows you to use copy screen like a monitor. Steam is the largest gaming software in the world. Using best Kodi addon, you can play games like Counter-Strike, PUBG And millions of more games on a larger screen.