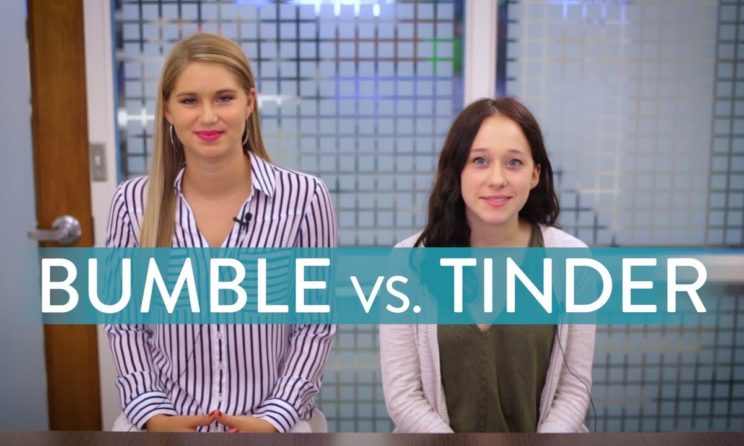 Tinder vs Bumble: Dating apps have become really popular in today's generation. The unique application model was meant to target teenagers who are single or lonely. These applications help us to find our match and make new friends. Tinder is the most popular dating apps which became famous because of its unique swipe and date feature. Another famous dating app is Bumble. Hence, it is quite known that you can easily find a date on the internet. So which one is a better dating app? We have compared Tinder vs Bumble to find out the best dating app on the internet right now.
Tinder vs Bumble
Popularity
Tinder is obviously the most popular dating app on the internet. It became very famous among the youth for finding a friend or date online. Bumble was launched in 2015 when the popularity of tinder was at its peak. There some information and data which can be used to compare Tinder vs Bumble. According to a report, Bumble has 22 million users with 42% female. On the other hand, tinder has more than 50 million users across the world with more than 38% female and almost 18% have found a match. However, it is quite gross to find out the best dating app based on popularity.
Profile
It is quite known that look is the first thing that matters on a dating app. Any other thing can take a backseat. Most people see the picture and either tap or swipe across. There are rarely any people who directly go to the bio and look at what you have written. Therefore, both tender and Bumble allows you to add a number of pictures. Moreover, tinder also allows you to add short video clips to display your personality. Besides normal information, job data, and personal information, tinder allows you to add the Spotify playlist which is a reflection of your taste and character. Hence, in our comparison of Tinder vs Bumble, we found out that tender offers a better and detailed profile.
Swipe/Match UI
Both tinder and Bumble have decent and easy to use UI. Moreover, both the applications have a similar swipe feature. You have to swipe right if you like someone or so left to discard. Traditionally, users had to tap on the picture in order to open the profile. However, now users will have to swipe up in order to view the profile. There is no difference based on this parameter.
Chat
Chatting is a very important aspect of a dating app. Tinder was miserable at the chat front. Earlier, there were hundreds of problems while chatting on the application. Some reported anonymous problems and message drop or undelivered problem. However, Bumble has a normal chart option which is like any other normal messaging app. Tinder has improved the option significantly. However, it still feels like Bumble takes a lead in this parameter.
Premium Features
There a lot of additional features available on tinder. For instance, tinder has an option in which the female has to start the conversation or else the match will automatically get disappeared within 24 hours. The use of this feature is debatable but it is a good option if we see from a guy's point of view. Besides, there are a lot of other small features in the tinder app which are either of some or no use at all. They are there for the sake of being there. On the other hand, Bumble does not have many features and is more of a simple application compared to tinder.
Tinder vs Bumble: Conclusion
In our comparison of Tinder vs Bumble, we found out that tinder is a better option because of the additional features and detailed profile. However, it is a wise option to have an account on both the application to find a date even faster.