Best Shows And Series On Amazon Prime: Amazon's Prime Video service with its free movies and TV shows to its Prime members have come a long way since its launch years ago. It has secured a great position for itself which is pretty enough to give a huge competition to other popular networks such as Hulu and Netflix.
Here, we are providing you the list of top best shows in Amazon Prime right now which has probably helped the network service to grow more and to secure the best position.
The Americans
Set in the 1980s during the Cold War, it is an American period spy thriller television series which was created by Joe Weisberg for the FX television network. The story revolves around Elizabeth (Keri Russell) and Philip Jennings (Matthew Rhys), two Soviet KGB officers who are posing as an American married couple.
Right now, you can say that the Americans are one of best TV shows and this phenomenal series has also received critical acclaim along with winning two Peabody Awards, five Television Critics Association Awards, and two Critics' Choice Television Award for Best Drama Series Awards.
The Marvelous Mrs. Maisel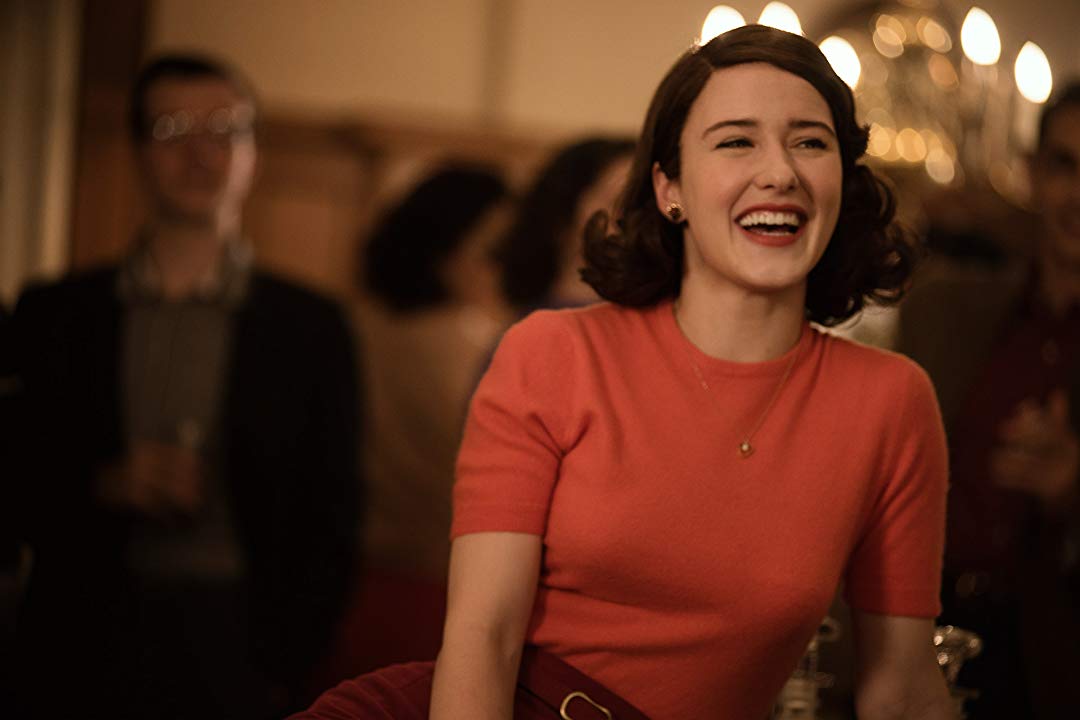 An American period comedy-drama television series is one of the top ten shows on Amazon Prime which stars Rachel Brosnahan as Miriam "Midge" Maisel in the lead role. The series also comprises of Alex Borstein, Michael Zegen, Marin Hinkle, Tony Shalhoub, and Kevin Pollak in supporting roles. There are 2 seasons of the series right now, where the first season was premiered on March 17, 2017, on Prime Video and the second one on December 5, 2018. The story revolves around Miriam, a housewife in 1958 New York City who discovers that she has a knack for stand-up comedy.
Veep
An American political satire comedy television series is an adaptation of Armando Iannucci's sitcom The Thick of It. The leading role of Veep is Selina Meyer (Julia Louis-Dreyfus), a fictional vice president where she and her team attempt to make their mark and leave a legacy deprived of becoming held up in everyday political games that define American politics.
 Mr. Robot
This is an American drama thriller television series which has been created by Sam Esmail. The series comprises of Rami Malek as Elliot Alderson in the lead role, where he plays as a cybersecurity engineer and hacker who also has a social anxiety disorder and clinical depression. Mr. Robot has been praised by many critics and audience and it has also won the Golden Globe for Best Television Drama Series.
Parks and Recreation
Created by Greg Daniels and Michael Schur, this American political satire television sitcom is being appraised by many. The series stars Amy Poehler as Leslie Knope in the lead role, who is a perky, mid-level bureaucrat in the Parks Department of Pawnee, a fictional town in Indiana. Another supporting cast comprises of Rashida Jones as Ann Perkins, Paul Schneider as Mark Brendanawicz, Aziz Ansari as Tom Haverford, Nick Offerman as Ron Swanson, Aubrey Plaza as April Ludgate, Chris Pratt as Andy Dwyer among others.
Deadwood
The series is set in the 1870s in Deadwood, South Dakota and it has been created, produced, as well as largely written by David Milch. Deadwood also features a large ensemble cast headed by Timothy Olyphant as well as Ian McShane, playing the real-life Deadwood residents Seth Bullock and Al Swearengen, respectively.
The Tick
An American web television series which was created for Amazon Video by Ben Edlund is based on his comic book character of the same name. The first season was premiered on 18th august 2016, a 12 episode season which was aired a half-season. The sixth episode of season 1 was aired on August 25, 2017, and another six episodes were released on February 23, 2018. Amazon, on January 17, 2018, ordered a second season of ten episodes, which was premiered on April 5, 2019.
One Mississippi
It is a semi-autobiographical American comedy television series which is created by comedian Tig Notaro as well as Diablo Cody. The pilot episode, which was directed by Nicole Holofcener, aired on November 5, 2015, on Amazon Prime and after that, it was picked up for a complete series after getting positive feedback from the audiences. One Mississippi premiered on September 9, 2016.