Best Movies Streaming On Hulu 2019: Hulu has always managed to maintain itself as a worthwhile competitor in terms of offering a great variety of content online. It always offers you an impressive selection of quality movies, which makes it best the same as the other leading networks. You will find so much content there that it will be hard for you to decide what to watch first.
Here, we are providing you the list of top best movies on Hulu right now which has probably helped the network service to grow more and to secure the best position.
True Grit (2010)
True Grit is a 2010 American Revisionist Western film which is also the second adaptation of 1968  Charles Portis' novel of the same name, that was earlier released in the year 1969 starring John Wayne and Glen Campbell. The movie is directed, written, produced, and edited by the Coen brothers as well as executively produced by Steven Spielberg.
This version of the movie comprises of Hailee Steinfeld as Mattie Ross and Jeff Bridges as Deputy U.S. Marshal Reuben J. "Rooster" Cogburn in the lead roles together with Matt Damon, Josh Brolin, and Barry Pepper.
Mother! (2017)
It is a 2017 American psychological horror film which is written as well as directed by Darren Aronofsky. The story of the movie revolves around a young woman whose peaceful life with her husband at their country home is messed up by the arrival of a mysterious couple. The film stars Jennifer Lawrence, Javier Bardem, Ed Harris, and Michelle Pfeiffer in the lead roles.
I, Tonya (2017)
Based on true events, "I, Tonya" is a 2017 American biographical film about the life of figure skater Tonya Harding and her connection to the attack on her rival Nancy Kerrigan in the year 1994. The movie is directed by Craig Gillespie and written by Steven Rogers and stars Margot Robbie, Sebastian Stan, Allison Janney, Julianne Nicholson, and Bobby Cannavale. The film states that it is based on "contradictory" and "true" interviews with Tonya Harding as well as her ex-husband Jeff Gillooly, suggesting they are untrustworthy narrators.
Mom and Dad (2017)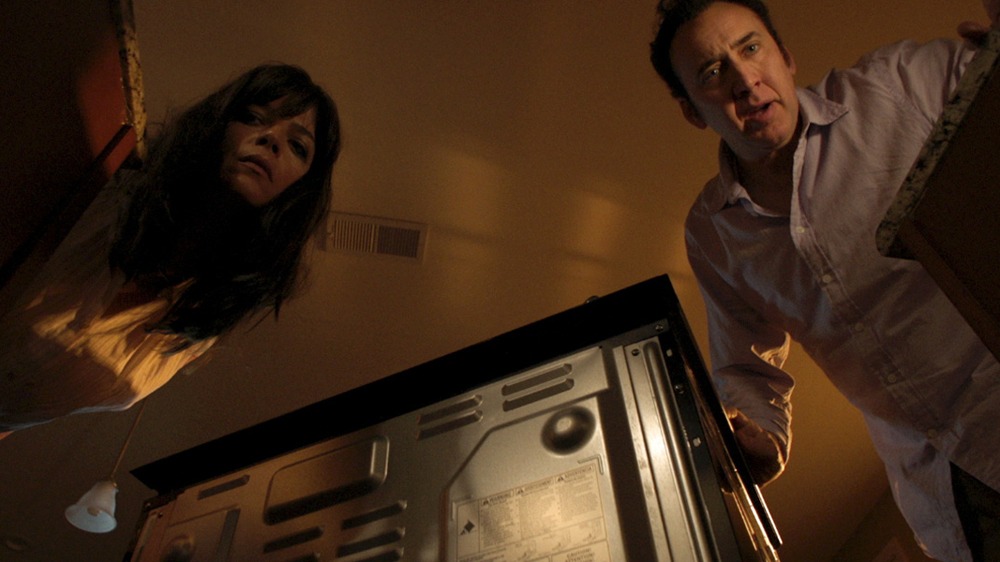 A 2017 horror comedy film, Mom and Dad, is written as well as directed by Brian Taylor. The movie stars Nicolas Cage and Selma Blair in the lead roles and the movie was theatrically released on January 19, 2018, by Momentum Pictures. A joint British and American production, the film largely received positive reviews from critics.
If Beale Street Could Talk (2018)
If Beale Street Could Talk is a 2018 American romantic drama film which is directed as well as written by Barry Jenkins. He movie is based on James Baldwin's novel of the same name. The film revolves around a young woman who, with her family's support, tries to find out to clear the name of her wrongly charged lover as well as to prove his innocence before the birth of their child.
The lead casts of the movie comprise of KiKi Layne, Stephan James, Colman Domingo, Teyonah Parris, Michael Beach, Dave Franco, Diego Luna, Pedro Pascal, Ed Skrein, Brian Tyree Henry and Regina King.
Vice (2018)
Vice is a 2018 American biographical comedy-drama film which is being written as well as directed by Adam McKay. The film revolves around Cheney on his path to turn into the most powerful Vice President in American history. The movie comprises of Christian Bale as former U.S. Vice President Dick Cheney, along with Amy Adams, Steve Carell, Sam Rockwell, Justin Kirk, Tyler Perry, Alison Pill, Lily Rabe, and Jesse Plemons in supporting roles. It is also considered to be the second theatrical film to portray the presidency of George W. Bush, following Oliver Stone's W. (2008).
Shutter Island (2010)
Shutter Island is a 2010 American neo-noir psychological thriller film which stars Leonardo DiCaprio as Teddy Daniels and Mark Ruffalo as Chuck Aule in the lead roles. The movie is directed by Martin Scorsese as well as written by Laeta Kalogridis, based on Dennis Lehane's 2003 novel of the same name. The movie revolves around two US marshals, Teddy Daniels, and Chuck Aule, who is sent to an asylum on a remote island to investigate the disappearance of a patient, but soon Teddy discovers a shocking truth about the place.