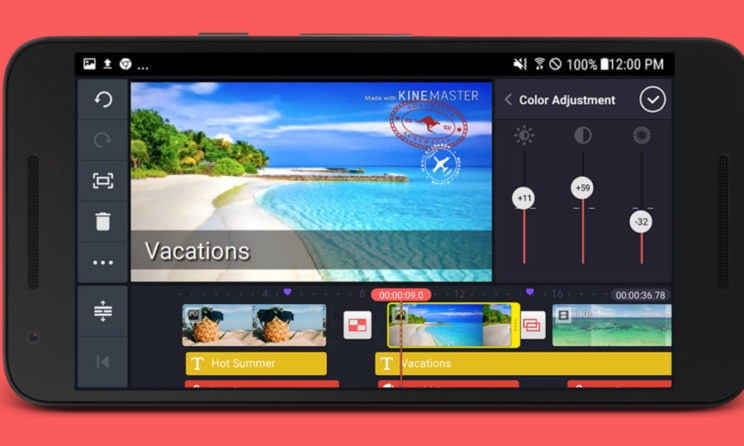 Photography has become a new trend in today's time. The smartphones are equipped with high-end cameras which can compete with the DSLRs available in the market. However, people are not just satisfied by capturing pictures. They want to edit the pictures and make them look flawless. This has directly led to an increase in demand for photo editing applications. There are millions of picture editing apps available on the internet. However, not all applications have equal and amazing features. This is why we have come up with the list of best picture editing apps for Android and IOS devices.
Best Picture Editing Apps For Android And iOS
1. Adobe Lightroom
Adobe Lightroom is one of the most advanced photo editing tool available on the internet. The application can be downloaded on both Android and IOS platform. It is the most professional photo editing tool which gives you some brilliant features to date the pictures and make them look professional and flawless. Moreover, this application is initially free of cost, but, costs $10 per month to unlock the high-end features. You will also get Adobe Photoshop access on PC using this subscription. Hence, this is the best picture editing app for Android and IOS.
2. Photoshop Express
There is probably know better picture editing application like Adobe Photoshop. Adobe had launched Photoshop express application for editing pictures on android and IOS platform. However, this is not the full version of Adobe Photoshop and you will find many features missing on this Android or iOS app. The application will help you in editing pictures with a professional grade even if some features are lacking. Moreover, the best part about this application is that it is absolutely free of cost and has most of the features available on the computer version of Adobe Photoshop. The full version of this application is only available for iPads.
3. Snapseed
Picture editing apps are in high demand and all the big tech players are present here. Snapseed is a professional grade picture editing app which is designed by Google itself. Google has included some amazing features on this app which will give a professional touch to your edited pictures. Moreover, it is absolutely free to download on both Android and IOS platforms. It has stacks and layers option which is available only on Adobe Photoshop. Hence, Snapseed is a great free editing tool which will give you an upper hand over all the other picture editing apps.
4. VSCO
VSCO is another amazing picture editing app which has got some famous transition effects. The aap is really famous for both professional and amateur level picture editing. VSCO has an internal community which includes some professional and amateur photographers. These photographers share their pictures and editing ideas on the community forum. Hence, it will directly give you more exposure to learning photo editing. This application is absolutely free to download, however, you will have to pay in order to unlock special transition themes. These themes are really great and aesthetic. Therefore, it is very much recommended for the new photographers to download and join the community of this application.
5. PicsArt
PicsArt is probably one of the most famous picture editing app available on both Android and iOS platform. This application has millions of active users and is really famous among new picture editing individuals. The features of this application are amazing and it helps you to add various effects and filters to the picture. You can also use the watermark to ensure that your pictures are not taken in credit by someone else. Moreover, this application is absolutely free to download and use.