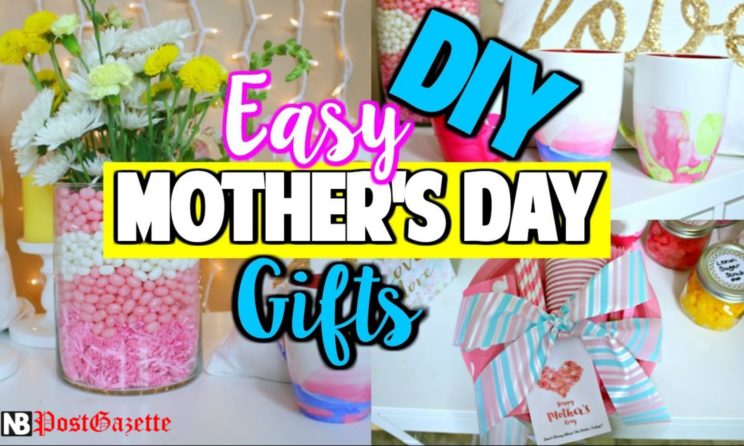 Last Minute Mothers Day Gift Ideas 2019: There is almost no time left for you to shop for mother's day. Mother's Day is just 3 days away and if you haven't yet purchased a gift for your mother, it is time to act. The option for shopping online is almost on the verge of closing for you because it takes quite a few days for the items to get delivered. So your items for gifts will get delivered after mother's day probably. So what are the possible last minute mother's day gifts option? We have listed some ways to get your gift along with some suggestions.
Is it possible to Get Mothers Day Gifts Online, given that Only 3 days are left?
Yes, there are still some options available for the last minute mother's day gifts shopping. The best way out is is by using the premium services of Amazon and Walmart. You might be aware of the fact that Amazon Prime delivers products within 2 hours. Moreover, Walmart also gives you the option to get the items delivered at your doorstep within 2 days for an extra charge of $35. Additionally, there is a pickup option too. The best option currently would buy the gifts online on Amazon Prime or Walmart quick service. Besides, we have added some suggestions below which will help you in getting the last minute mother's day gifts.
Last Minute Mother's Day Gifts Ideas & Suggestions
Flowers
Flowers or bouquets are possibly the best gifts that you can give to your mum. Moreover, it is the only last minute mother's day gift option if there is no time left for purchasing the gift. You can get the flowers and bouquets delivered at your doorstep even if you order them on Mother's Day. There are many online florists which provides a same-day delivery option for last minute gifts. Hence, this is possibly the best last choice.
Kindle
Kindle is a great mother's day gift option your mum loves reading. It has a huge collection of online ebooks which will be loved by your mom. Moreover, Airtel is one of the best last-minute gifts options as it is available on Amazon and can be delivered within 2 days.
Smartwatches
If your mum is a fitness enthusiast or a tech enthusiast, consider getting her a smartwatch for a fitness band, whichever falls in your budget. You can purchase a great smartwatch directly from Amazon or Walmart and get it delivered within two days at your doorstep. You can also consider going to an offline store to purchase the item.
Chocolate Covered Strawberries
Amazon is currently selling a great chocolate covered strawberry which has become very popular. This can be one of the best picks for last minute mother's day gifts. It is a great dessert and your mum will love it. Hence, you can order this from Amazon right now and get it before Mother's Day.
Bracelets
This is a great option not only for mother's day but even for any other purpose when you need a gift for a female. Ornaments like bracelets and jewelry have always been a great gift choice for females of all age. You can consider purchasing one from Walmart or Amazon. There are a lot of options available when you come to the section.
Smart jewelry
If plain jewelry is not something which your mum will to admire, purchase smart jewelry. It is a combination of Technology and style. The jewelry will serve a dual purpose and it will be truly an amazing gift option. There a lot of smart jewelry available on Amazon and they are even on sale at these times.