Best Upcoming Games of 2019: Hundreds of games have been lined up to launch this year. However, not all games are equally important for tracking. But some games are essential because they are being made for years and are finally come in 2019. So are you excited for the all-new upcoming games of 2019? There awesome big games coming to various devices like PC and consoles. These are essentially games which we can play on Xbox and PlayStation. So let's directly skip to the main part of the content and list down the upcoming games of 2019.
Best Upcoming Games of 2019
1. Total War: Three Kingdom
Total War is the new upcoming game of 2019 which will be based on ancient China. It will be full of warriors from ancient China. The game is being launched on 23rd May 2019 exclusively for PC. It is not just an action game in which you have to take out your Sword and fight with the opponents. Rather, three kingdoms is a complete strategy-based game in which the player will have to make strategies and plans using the map as a reference. With a mix of RTG action and intense planning, Total war is going to be an amazing game altogether.
2. Crash Team Racing Nitro-Fueled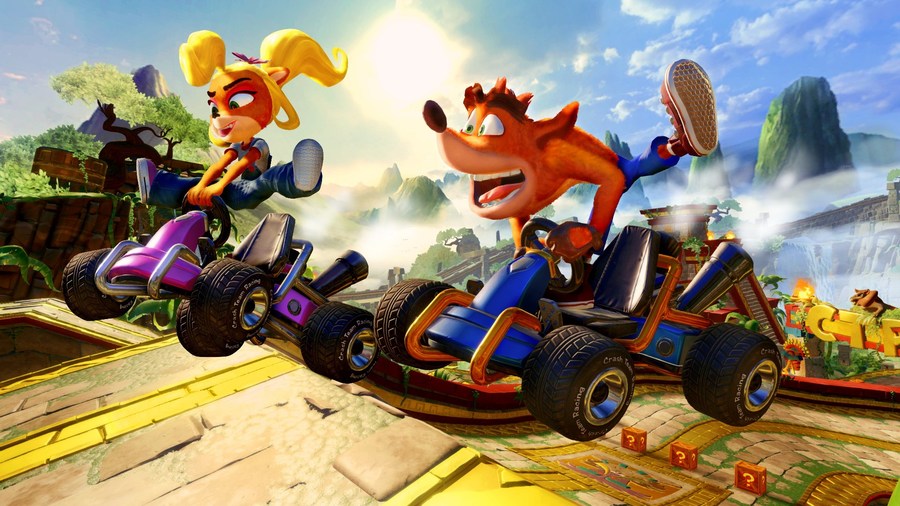 Crash Team Racing is an amazing kart racing game which is going to be launched in 2019. It is such a game that is considered superior to the Mario Kart game. You might be aware of the fact that Mario Kart racing game is the most highly rated kart game on any console. Hence, again superior to Mario will be even more amusing. So get ready for the Exclusive car racing game of 2019. The game will be launched for all the flagship devices like Nintendo switch, Xbox One, Xbox 360, and PS4.
3. Super Mario Maker 2
Nintendo is soon going to release the player made levels of Mario and another name of Super Mario maker 2. With Super Mario maker 2 Nintendo will allow the players to edit and make their own levels. Therefore, you have a great opportunity to design a 2D level if you can think in that way. There are a lot of new features coming in with this latest Mario game of 2019. For instance, they have added new enemies and custom features. Moreover, a new custom camera has been included for a better experience while playing the game. Hence, it is one of the best upcoming games of 2019.
4. Control
Control is an amazing PC and console game which is coming up in August 2019. The game is based on a unique storyline and has gunplay similar to that found on Max Payne 2. It revolves around an old underground house where the officers have taken charge. The player has to basically play the role of a lady who will have to fight against all the soldiers. You can use the standard service revolver and pistol available in the game. Moreover, the playable also get some supernatural powers using which he or she can kill the opponents.
5. Judgement
Sega is known for producing some amazing open source games. Sega is now coming up with a new game called judgement in July 2019. The game is set in the district of kamurocho. It has already been released in Japan and has gained a lot of popularity. The game revolves around detectives who are desperately involved in searching out all the serial killers. Hence, it is a highly adventurous game in which you will have to play the role of a detective and search for the serial killers. The game will be launched for PC and consoles like Xbox and PlayStation. So wait for a few months and enjoy all the upcoming games of 2019.