International Yoga Day 2019 Theme, Objectives, Quotes, Wishes, Slogans, Images: International Day of Yoga, which is most commonly and unofficially known as Yoga Day, is celebrated every year on 21 June since its foundation in the year 2015. Yoga is a physical, mental as well as spiritual practice that was originated in India. An international day for yoga was announced unanimously by the United Nations General Assembly (UNGA).
What Is International Day Of Yoga And Why It Is Celebrated?
The idea of International Day of Yoga was first offered and recommended by the current Prime Minister of India, Mr. Narendra Modi for the duration of his speech at the UNGA, on 27 September 2014. In his speech he stated,
"Yoga is an invaluable gift of India's ancient tradition. It embodies the unity of mind and body; thought and action; restraint and fulfillment; harmony between man and nature; a holistic approach to health and well-being. It is not about exercise but to discover the sense of oneness with yourself, the world and nature. By changing our lifestyle and creating consciousness, it can help in well being. Let us work towards adopting an International Yoga Day."
— Narendra Modi, UN General Assembly
When is World Yoga Day this year and what is the theme for the day in 2019?
This year, in 2019 World Yoga Day is going to be celebrated on 21 June 2019. The main event of this year is going to be held in Ranchi and is estimated to draw around 50,000 participants. The theme this year for the day is going to be "Yoga for Heart" and it is going to be a great day of coordinating growth and development to our body.
What Is The World Yoga Day Themes?
Each year World Yoga Day is celebrated with the various theme in order to encourage people to practice Yoga and to also spread the importance of Yoga for a physical, mental as well as spiritual well-being. The themes of World Yoga Day from the year 2015 to 2019 are:
The theme of World Yoga Day 2019 is "Yoga for Heart".
The theme of World Yoga Day 2018 was "Yoga for Peace".
Theme of 2017 was "Yoga For Health".
Theme of 2016 was "Connect the Youth".
Theme of 2015 was "Yoga For Harmony And Peace".
World Yoga Day Posters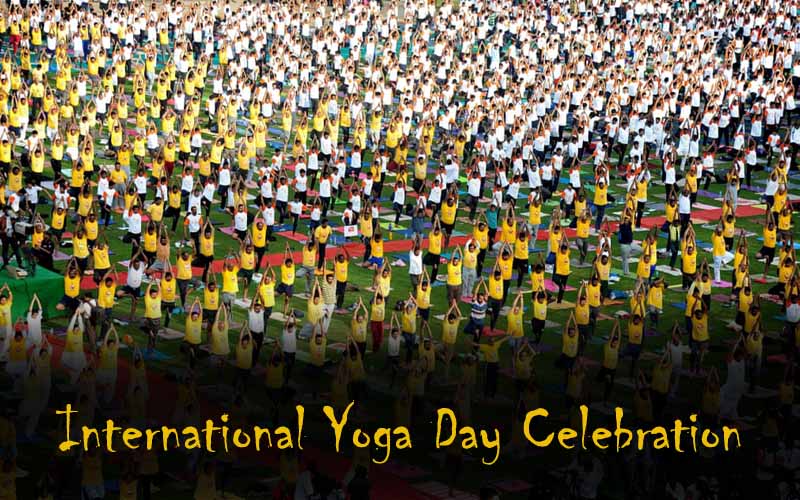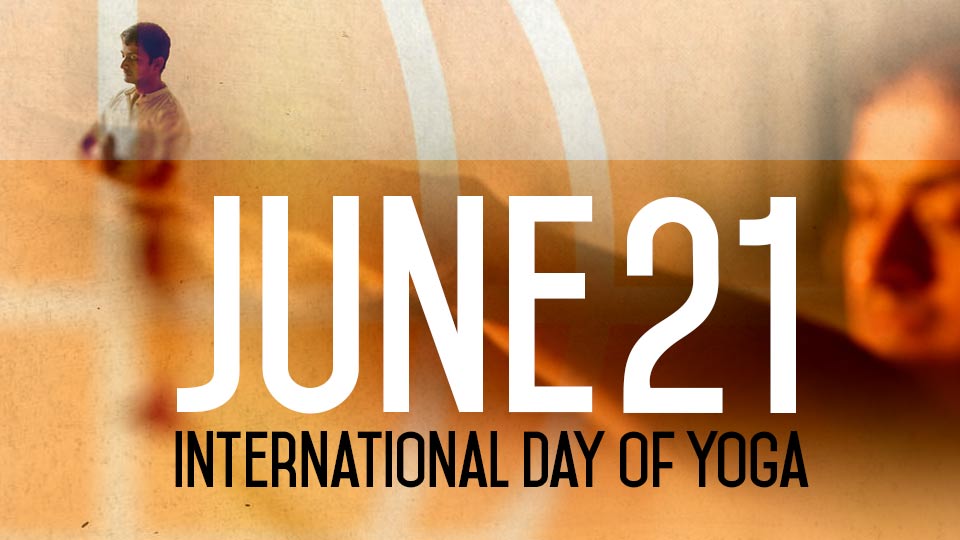 What Is The Objective & Significance of World Yoga Day?
Yoga is very necessary as well as it is also very beneficial for all human being if it is practiced by all on a regular basis in the early morning. World Yoga Day is a global event which is observed by the people of all nations through practicing yoga, meditation, debates, meetings, discussions, a variety of cultural performances, and much more.
International Day Of Yoga Objectives:
The day is celebrated for fulfilling several objectives and those are:
To let people know about the remarkable and natural benefits of yoga.
To bring several communities together in order to spend a day on health from the busy schedule
To decrease the rate of health challenging diseases all over the world
To improve and encourage growth, development and spread peace all over the world
To connect various people to nature by practicing yoga
To let the people get used of meditation with the help of yoga.
To draw the attention of people from all over the world towards the all-inclusive benefits of yoga
To overcome from all the health challenges with the help of regular yoga practice
International Yoga Day 2019 Slogans
True yoga is not about the shape of your body, but the shape of your life. Yoga is not to be performed; yoga is to be lived. Yoga doesn't care about what you have been; yoga cares about the person you are becoming. Yoga is designed for a vast and profound purpose, and for it to be truly called yoga, its essence must be embodied.

Healthy plants and trees yield abundant flowers and fruits. Similarly, from a healthy person, smiles and happiness shine forth like the rays of the sun.

Yoga is the practice that helps you in getting rid of all other unhealthy practices!
Yoga is something gives you Open-handedly without demanding anything!Transcend from state of being in the state of sorrow to that of happiness with Yoga!

Yoga: A blessing for a healthy life with utter contentment!

You cannot always control what goes on outside. But you can always control what goes on inside.

Yoga Improves Immunity by freeing you from toxins!
World Yoga Day 2019 Quotes, Sayings, Wishes, Messages, Status, Images
The Melody of the Mind and Harmony of the Soul Creates the Symphony of Life! Have a Good and Healthy World Yoga Day!!
Strength and beauty to body, mind and soul… Happy International Yoga Day!
Wishing you years full of health and happiness, this Yoga Day! Happy Yoga Day! 
Pranayam is Rock, Live life with big stock..! Happy International Yoga Day!
Yoga is a light which once lit will never dim, the better your practice the brighter your flame. -B.K.S. Iyengar
Yoga is the methodology with which to unveil the miracle that exists right in front of our faces and inside ourselves.- Rodney Yee
Rid your body of its impurities, let your speech be true and sweet, feel friendship for the world, and with humility seek wealth and knowledge.
The quality of our breath expresses our inner feelings.
"In the Practice of Yoga once can emphasize the body, the mind or the self and hence the effort can never be fruitless…."
Healthy plants and trees yield abundant flowers and fruits. Similarly, from a healthy person, smiles and happiness shine forth like the rays of the sun." B. K. S. Iyengar.
Your task is not to seek for love, but merely to seek and find all the barriers within yourself that you have built. RUMI
International Yoga Day 2019 Quotes, Images, Wishes, Messages & Greetings
Yoga is not a work-out, it is a work-in. And this is the point of spiritual practice; to make us teachable; to open up our hearts and focus our awareness so that we can know what we already know and be who we already are. -Rolf Gates
"True meditation is about being fully present with everything that is–including discomfort and challenges. It is not an escape from life." -Craig Hamilton
Your soul is your best friend. Treat it with care, nurture it with growth, feed it with love. -Ashourina Yalda
"For me, yoga is not just a workout – it's about working on yourself." ~ Mary Glover
Yoga is not about touching your toes, it's about what you learn on the way down. -Jigar Gor
The best thing you could do is master the chaos in you. You are not thrown into the fire, you are the fire. -Mama Indigo
"Exercises are like prose, whereas yoga is the poetry of movements. Once you understand the grammar of yoga; you can write your poetry of movements." -Amit Ray
"Just believe in yourself. Even if you don't pretend that you do and, and some point, you will." —Venus Williams
Yoga is like a geologist for the soul; it can show you where to dig, and what to dig for, but the digging you must do yourself.