Disney+ Confirms 3 Marvel Series: 'Ms. Marvel,' 'She-Hulk': Disney Plus is all set to hit the online streaming world within few months and it seems to have lot of potentials to give competition to other leading video streaming services such as Netflix, HBO Now and many more.
The Disney upcoming streaming service is all set to be the exclusive home for streaming the blockbuster of the company like Star Wars, Marvel and Pixar movies.
In the meantime, it already has four Marvel original scripted series as well as an animated show in the works. But this Friday, Disney made a new announcement where they revealed three more.
Marvel Studios President Kevin Feige, who is the puppet master behind the Marvel Cinematic Universe, recently announced other new shows at Disney Plus which comprises of Ms. Marvel, She-Hulk and Moon Knight. As per to Feige, Kamala Khan, aka Ms. Marvel is going to appear in MCU films in addition to her show.
Further, then Marvel, Disney+ also brought out Hilary Duff in order to declare that she is returning as Lizzie McGuire in an all-new series for the service, along with this they also showed a trailer for Jeff Goldblum's National Geographic show.
On the other hand, he also declared the shows at a Disney Plus presentation in order to show off trailers, screen first-look videos as well as parade talent at its fan convention, the D23 Expo in Anaheim, California.
Coming in Phase 4 of the MCU, no dates given for any of them yet though, just after Kate Bishop's Hawkeye turn:

? Ms Marvel
? Moon Knight
? She Hulk #DisneyPlus #D23Expo #MCU #Phase4 #Marvel pic.twitter.com/TWDKSAvGqT

— cait petrakovitz ➡️ D23 ???? (@misscp) August 23, 2019
A recent tweet from Marvel Entertainment reads, "Just announced at #D23Expo: MS. MARVEL, an original series from Marvel Studios, only on Disney+."
Another tweet read, "Just announced at #D23Expo: MOON KNIGHT, an original series from Marvel Studios, only on Disney+."
Talking about the series, She-Hulk, in the comics, or Jennifer Walters is the cousin of Bruce Banner and received a transfusion of Banner's blood after which the superhuman powers of Banner is transferred to her.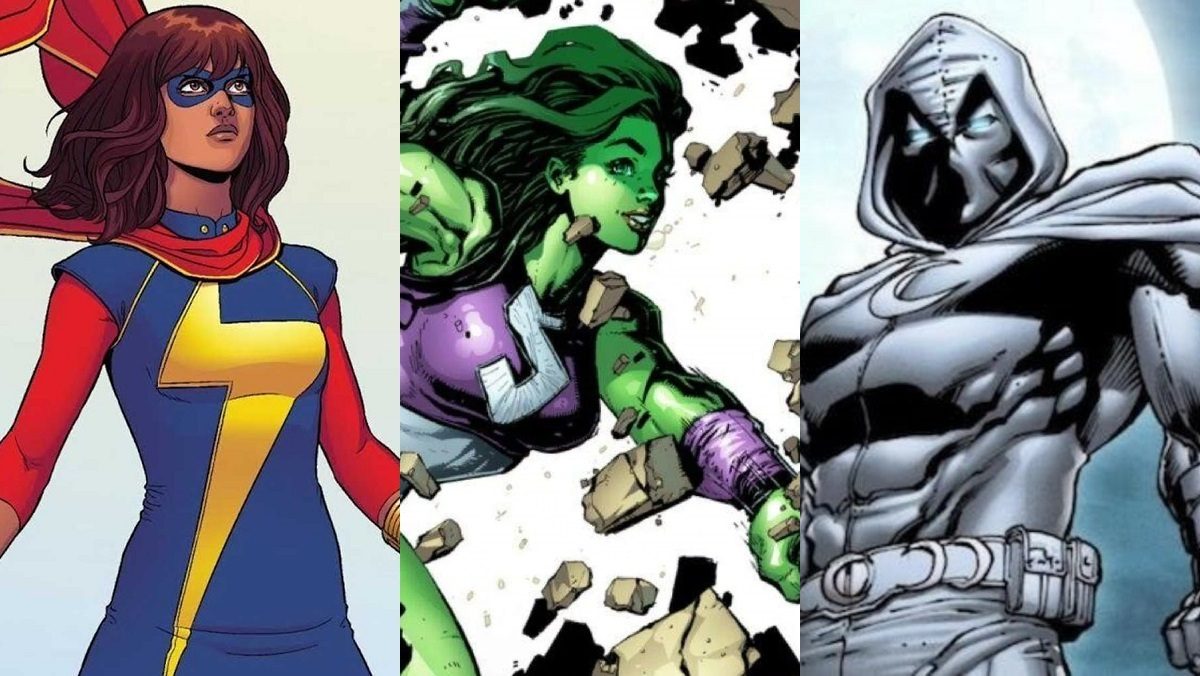 Coming to Ms. Marvel, this character was first incarnated by Carol Danvers, who afterward took up the character of Captain Marvel, and the name was most lately passed on to Kamala Khan.
Other trailers shown at the event comprises of Lady and the Tramp, High School Musical: The Musical: The Series as well as Kristen Bell's Encore reality show.
A recent news has also hit the headlines when it was revealed that Disney Plus is set to launch on November 12 and it will support for four simultaneous streams which will also comprise of super high definition, 4K videos and the users will get all this for the base price of $6.99 a month and no extra cost, as per to CNET.
Talking about Disney+, it is basically a streaming service the same as other existing services at present… It will include the content from Disney proper, Marvel, Lucasfilm, Pixar as well as National Geographic.
It is going to be paid subscriptions deprived of any advertising. This streaming service will also give access to a vast collection of Disney's as well as Fox's legacy content to the customers with new, exclusive TV shows, movies as well as amazing documentaries. Disney Plus will include all of Disney's family-friendly along with its mass-audience fare.