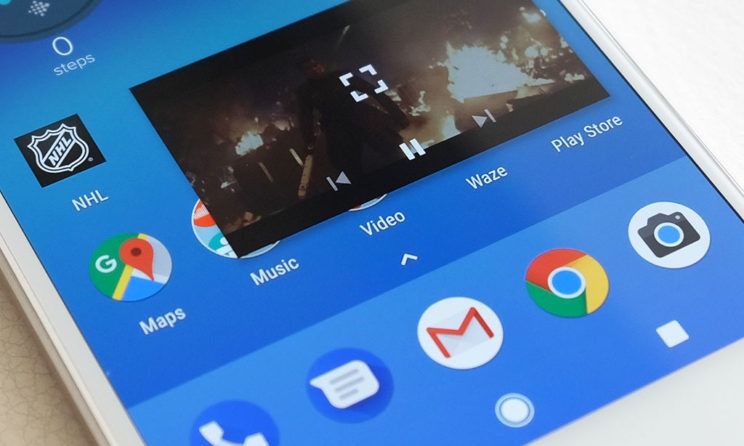 New Android Features For Old Smartphones: Android is an operating system which is surely amazing but it doesn't come with consistency. The consistency of the remaining update is lacking on many devices. None of the devices has the capability to update themselves to the latest version available in the market. Even the Android one smartphones can be updated to the latest software for 2 years only. So do you have an outdated Smartphone and you want some new Android features? We have got a list of new features which the old smartphone users can enjoy. These features are essentially inspired by Android 9.0 which is rarely available for any old model.
New Android Features For Old Smartphones
Gestures
Gesture notification has taken over since the launch of Android pie. It is also available on Android Q. However, there are many operating systems which have this feature enabled for the lower model smartphones as well. But if you still don't have access to gesture navigation, consider downloading third party application for doing so. You can download the navigation map application from the Google Play Store on Android lollipop and above devices to get this feature.
Digital Wellbeing
Android pie has introduced a new application called digital wellbeing. It is an amazing concept which reviews the statistic of your smartphone usage. Moreover, it also helps you and blocking the applications which are distracting you and a leading to some kinds of problems. However, if you do not have a smartphone updated to Android Oreo or above, you can try out third-party application to get the same features. The stay focused app available on the Google Play Store has the same features and will help you in blocking the undesirable apps and will also reveal the statistics of your smartphone usage
Smart Replies
Smart replies is another great feature that has been introduced get Android Q. The new feature enables auto reply and uses artificial intelligence technology to do so. It is soon coming for all messaging applications like WhatsApp and messenger. The application has been removed by Google. However, it is still available on some popular APK providing website like APK mirror. Hence, you can refer and download the application and enjoy the smart reply feature on your device. It is one of the best new Android features available for the latest version. Hence, you can follow these features and get the application for doing smart replies from a third party source.
Password Auto-fill
The password autofill feature is not something you because it is available on Google Chrome. However, Android pie introduces the password autofill feature for Android apps as well. But you can still enjoy these features by downloading the third-party applications from the Google Play Store. LastPass is a famous application which copies all your credentials under a master password. Hence, you can simply get this feature on any device running on Android lollipop or above. However, this may be a compromise with your privacy as you will not get the Google security. This is one of the most desirable new Android features.
Easy WiFi sharing
The latest version of Android has added some amazing new Android features. One of these new Android features includes the seamless Wi-Fi sharing option. You can now scan QR code awesome please the NFC technology to scan and connect to a hotspot. However, this technology is already being offered by many smartphones like xiaomi. If you still don't have this feature enabled on your Android device, you can download and install the Instawifi app from the Google Play Store and get the same features even on your old device.