MoviePass vs. AMC Stubs A-List vs. Regal Unlimited vs. Cinemark Movie Club: Well, who don't like movies? And with the content nowadays movies are giving, almost nobody can say No to this entertainment stuff. Watching movies in theatres gives you a totally different experience than watching it at home on your phone, laptop or TV and because of that most people prefer to go to theatres and for that reason, these subscription services for movie tickets are becoming popular these days. Here we have arranged the top best subscription services for movie tickets with their positive and negative points along with its prices, so let's check it out and find out which service is best for you.
Best Movie Ticket Services
MoviePass
MoviePass was launched as the original subscription-based movie ticket service in the year June 2011. In order to remain in profit, the services keep on changing its plan repeatedly. Subscribers were able to see three movies each month.
As of July 2019, the service is on pause as MoviePass makeover its technical back-end, with no word on when it'll come back because of which some industry analysts believe that it may never return.
Though MoviePass is not in action right now and is been currently closed to new subscribers but before the shutdown, MoviePass' prices comprise of:
Select Plan- $10/$13/$15, depending on location, with three movies every month, selected from a curated selection of 2D movies
All-Access Plan- $15/$18/$20, depending on location, with an unlimited selection of three 2D movies every single month
Red Carpet Plan- $20/$23/$25, depending on location. This service was the same as All Access, but with the ability to watch one IMAX or RealD 3D movie per month in spite of a 2D movie
Limitations
Though it is not currently working as we have said above, but it comprises of many limitations when it used to operate.
There was no option in order to buy tickets in advance for all theaters, and sometimes in some locations, you were required to be physically present in the building before you could purchase a ticket. Also, you were not able to buy any extra tickets to the same screening and no unused ticket rollovers.
Plus Points
The MoviePass debit card was also accepted in almost every just like the credit cards. The service offered various discounts on extra tickets depending on the subscriber's location, theatre, and the movie after subscribers saw their total of three movies in a month. 
AMC STUBS A-LIST
A-List added a subscription-based once-a-month ticket service launched in June 2018 to the chain's current loyalty program next years of public feuds with MoviePass. With AMC Stubs A-List, it's easy to make online reservations anytime for free for up to 3 movies every week and you can also choose any format, which also comprises of IMAX® and Dolby Cinema.
Its monthly price comprises of between $20 and $24, depending on the location and with this, the subscribers can watch a total of three movies every single week. The benefits of the subscribers reset every Friday, so you can check out the latest movies every single week at any AMC near you.
Limitations
A-List subscribers are only limited to AMC theatre locations and not beyond that. There are also no deals for purchasing additional tickets for the same screening such as if you want to bring a friend or anyone else. Members are also asked to agree to a three-month minimum term.
Plus Points
You will get the tickets for premium-format screenings like 3D and IMAX in just like standard-format tickets, deprived of any extra charges or limits. A-List members are capable of making free online reservations for movies in advance as well as to get 10 percent back on food and drink purchases. You can watch the same movie many times, which also comprises of in-demand blockbusters, and purchase tickets in advance.
Regal Unlimited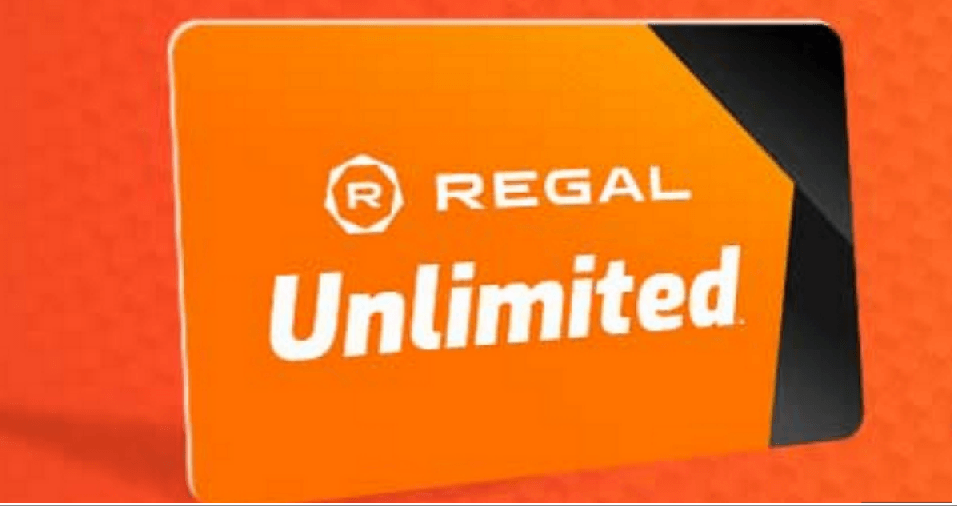 Regal Unlimited is launched this year only in summer 2019 that offers an unlimited number of tickets but calling for users to pay more in order to watch films in certain theatres.
Its monthly prices differ from other services, which charge more for extra features or service in crowded locations. It's pricing totally depends on the number of theatres you want to access and the more you will pay, the more Regal Cinemas locations you can visit.
In Regal Unlimited at $18, you can get for access to 200 theaters.
In Regal Unlimited Plus at $21, you can get for access to 400 theaters.
In Regal Unlimited All Access at $24, you can get for access to all 550+ Regal theaters.
The subscribers can also watch as many standards, 2D movies as they like to watch.
Limitations
One of the biggest barriers in Regal Unlimited is that screenings are limited to Regal theaters, which are abundant in a number of locations but are pretty hard to find in others. The subscribers can only buy tickets for themselves, and they can only reserve tickets for three advance screenings at a time. Non-standard movies such as 3D and IMAX screenings as well as the special events like marathons can be booked through the service but it will then cost extra.
Plus Points
Subscribers will get a 10 percent discount on food as well as non-alcoholic drinks at Regal theatres and in addition to that, you can also get free large popcorn and soda on your birthday.
Cinemark Movie Club
Theater chain Cinemark was launched its own subscription service in the year 2017, riding the wave generated by MoviePass. Its monthly price comprises of $9 to $10, depending on the location and the subscribers can watch one movie every single month.
The members get one ticket every single month that rolls over if it is unused and can be then later shared with friends or family, 20% off concessions each visit, and waived online fees.
Limitations
like A-List, screenings are limited to Cinemark theaters only, which are mainly situated in Texas, Ohio, and California. Non-standard-format screenings such as 3D and IMAX carry extra sub-charges.
Plus Point
At Cinemark theatres, subscribers can get a 20 percent discount on food and drinks, and unused tickets which will carry over to the next month. Subscribers can also buy additional tickets at their "Member Price" as well as one extra ticket for a companion at the discounted price for every screening. You can also buy the tickets for upcoming movies.