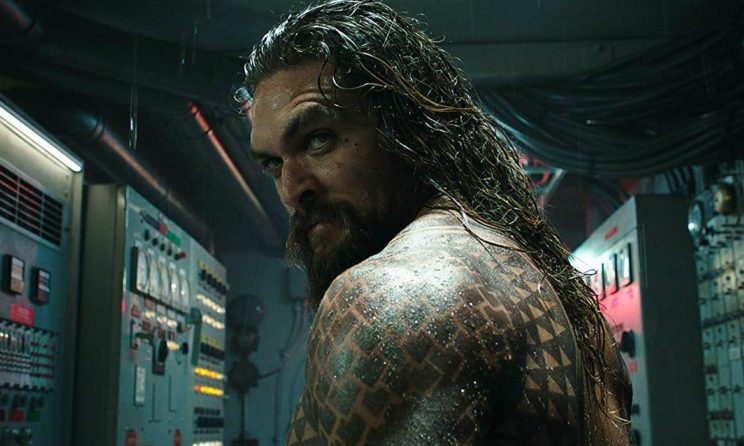 Aquaman has rocked the box office in the 3 days long weekend which passed by. Tickets worth $66 millions were sold in the weekend, making it one of the most valuable movies. It left behind Disney's, Mary Poppins Returns, which wanted $23.5 million over the weekend. At the third place is Bumblebee, which earned $21.5 million in the weekend.
Aquaman has been launched globally. Till now it has grossed a sale of  $900 million approximately. It has left behind Wonder Women's collection worth $821 millions in 2016, making Aquaman the biggest hit of Warner Bros. It has proven its success already, by leaving behind big films like Justice league and suicide squad, in terms of collection.
Aquaman is now heading towards $1 billion marks. Only 8 films have globally crossed the $1 billion mark till now. This includes six from Marvel and 2 are the dark knight and dark knight rises. The movie has secured an IMDb rating of 7.6/10.
Aquaman
Aquaman had been news because of its unique launch. The pre-launch screening was done the number of places. Moreover, the Amazon Prime subscribers were given a privilege to be a part of the screening, one week before the movie was released. Each subscriber was allowed to buy only 10 tickets for the pre-screening round. Aquaman third number of critics as well as positive reviews in the early stages self. However, not many could predict that the future of this movie was so bright.
The story revolves around a place which was completely submerged under the ocean. The power-hungry king with his immense troops showcased his power. It is one of the most advanced civilizations on the earth. The place is referred to as Atlantis.
The directors of the movie claimed that it took too long years to make this entire masterpiece. Moreover, everyone had put their entire energy into the movie. The budget of the film is expected to be around $200 million. However, it has not been disclosed officially by the board of members. Additionally, Aquaman has significantly on a large share of the collection from China itself. A detailed survey reported that Aquaman was being watched by families, typically parents with their children in the second week of the movie.
Trailer
Since the trailer was launched, Aquaman gained a lot of positive as well as critic reviews. Moreover, the trailer amused people with the amount of graphics and animation used in the film. Reportedly, most parts of the movie were shot in a village of Australia. Aquaman is a combination of king, queens, villains and all about superpowers. The intense battle which has been shown using amazing animations and graphics has further attracted kids and teenagers who love watching movies by Marvels. No wonder, Aquaman has become a significant competitor of such superpower movies, like Marvel and dark knight.