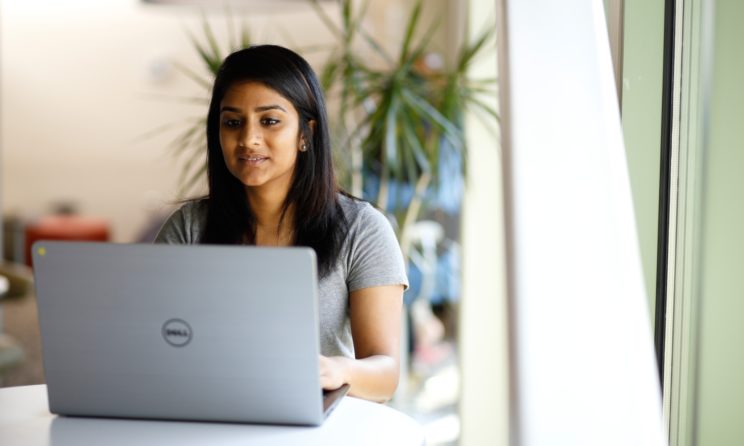 Are you thinking to earn your degree online? Before buying an online degree program you must choose a high-quality online degree program that is committed to your educational success. Today we will discuss the factors you should consider before choosing an online degree program.
There are many questions that come in one's mind when he/she thinks about choosing an online degree. The very first one being that is it really worth it? Everything has got a two-sided Outlook. So it suits you or not is the question. Before just going and buying any online degree program here are some facts that you should consider.
Are online Degrees real?
Yes, the online degrees are very much real and well recognized everywhere around the world. However, a few years back it was equivalent to nothing. Online degrees are the ongoing Trend. Everyone wants to sit back at home, relax and study online. when we can do everything on phone, then why not also study and get a degree on a phone? This is what online education and online degree are meant for.
Factors to consider before choosing an online degree
1. Credibility
When shopping for online learning, the credibility of the university and the course at itself are key if you really want to improve your prospects. it is important to compare the ranking of the institution both globally and locally before choosing it. Besides, accreditations and University review are also very important.
2. Flexibility
If time is your concern and you are a working professional then you should surely go for online degrees. They are highly flexible and you can study and give the exams whenever you feel like. if the university offers flexible online learning it's worth researching exactly how flexible the courses.
3. Hidden Costs
Sometimes there can be hidden costs to an online degree program, from technology to lab fees. Reputable programs will make sure that there are no extra charges and the system is absolutely transparent. Also, be sure to explore the financial consequences of taking any time off. The advantage of taking a General education course online prior to enrolling in an online degree program is that you can take as many courses as you want and work at your own place.
4. Are online courses best?
Not all online courses are made equal. Courses which Stale material can put you out of step in a changing workplace. The material supplied by the Institutions vary, thus it also depends upon the institution which you are choosing.
5. Content
It's also beneficial to understand the type of content covered and the learning outcomes expected from undertaking an online degree. When searching for the right course we advise that you should closely evaluate the modules on offer. If the primary focus is to enhance your career then you should know how the module will help you in doing that.
6. Networking
Meeting like-minded people and making contacts is often considered one of the most valuable things to gain from a Degree. Just like a rolling on a campus course, A student studying online should be like they are a part of a community who shares similar industry interests. Look for an online degree peer to peer clear interaction is Central to the course focus and network you build could prove valuable in professional development.
7. Accessibility
The last factor that you should consider while choosing an online degree, is how much access students have to the course's digital resource. A good online degree will have the same level of access to University materials and services as their counterparts. This would include career advice, student experience, students library resource and communication with modern details.