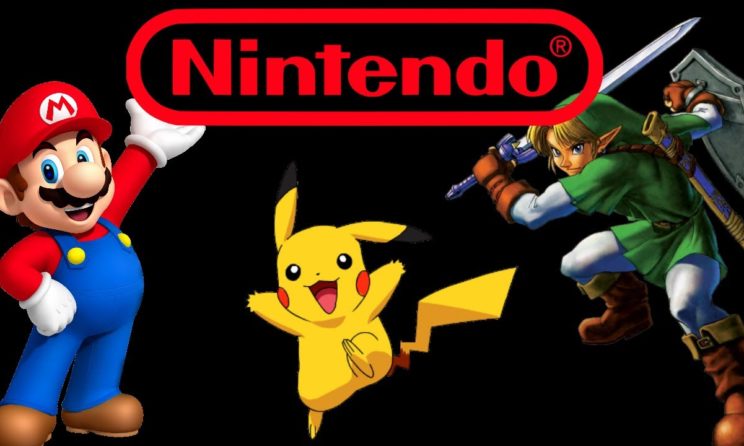 Nintendo is one of the world's largest video game company which has created top games like Mario and Pokemon. Everyone loves playing these games on daily basis. The Nintendo switch has had a phenomenal year because it boosted and diversified its library. The Cyber Monday sale is on so grab the best Nintendo switch games on discount. Here are some of the best Nintendo switch games.
10 Best Nintendo Switch Games
1. Super Mario Odyssey
This game is segmented into "kingdoms" that range in size from tiny to massive. The goal of this game is to collect moons and game's stand-in for star and cross over a dozen open worlds. Odyssey is a pure joy and one of the best Mario games ever made. We also think this is the Nintendo switch game of the year.
2. The legend of Zelda
This year has been really amazing for Nintendo switch if we look from the view of games released. Releasing this game, Nintendo once again demonstrated its ability to read a file foundational aspects of the gaming world. It is a game that changes the entire expectation of the player. This is one of the best game to play while traveling over the holidays.
3. Mario Kart 8 Deluxe
Mario Kart 8 Deluxe is a tremendous delightful game, just like the older Mario Kart. You can also play in a portable mode. The game of a multiplayer mode using which you can play with your friends. Not only children but even adults enjoy playing this amazing racing game.
4. Droom
Dhoom 2 was released back in 2016 on Xbox One PlayStation 4 and PC. If you have never played droom, then this is the best time to play the insanely fast, clever and genuinely funny first-person shooting game. It is one of the best violent and bloody Nintendo switch game. If you don't have one, buy a switch console today.
5. Splatoon 2
This is an amazing multiplayer shooting game which emphasizes on Simply eliminating the enemies. It is a reinvented multiplayer shooting game, in which you can enjoy with your friends. It is played by a group of 4 players which must collect the Golden Eggs while fending off waves of Evil Salmonids.
6. Mark of the Ninja
This was originally launched back in 2012. If you miss this game that time then gets the chance to play one of the best 2D stealth game of all time. You have to play like an unnamed Ninja who must work through areas by sneaking past and eliminating enemies.
7. Overcooked 2
It is the sequel to the hectic cooking game, overcooked. It is similar to the previous version but comes with features like New recipes, new chefs and an online multiplayer mode. Overall, it is one of the best Nintendo switch games to bring a party.
8. Dead Cells
It is a 2D art style of the Dead cell which may stir some memories of time spent playing, Metroid. You can combine themes like roguelike and permadeath. The game allows you an endless amount of weapons, hidden rooms, and passageways, that will require a bit of work and scale to find.
9. Dark Soul
This game is better when played on the Xbox One or PS4. However, Nintendo switch console also provides a Decent gameplay. If you love adventures and taking a risk then this games for you.
10. Minecraft
Minecraft is one of the most famous games. It is a game in which you have to fit pieces together to create something meaningful from nothing. All the tools are user-friendly and you get the hands of what to develop. It's up to you that you create something early or incredible.